Gotu Kola Complex
MediHerb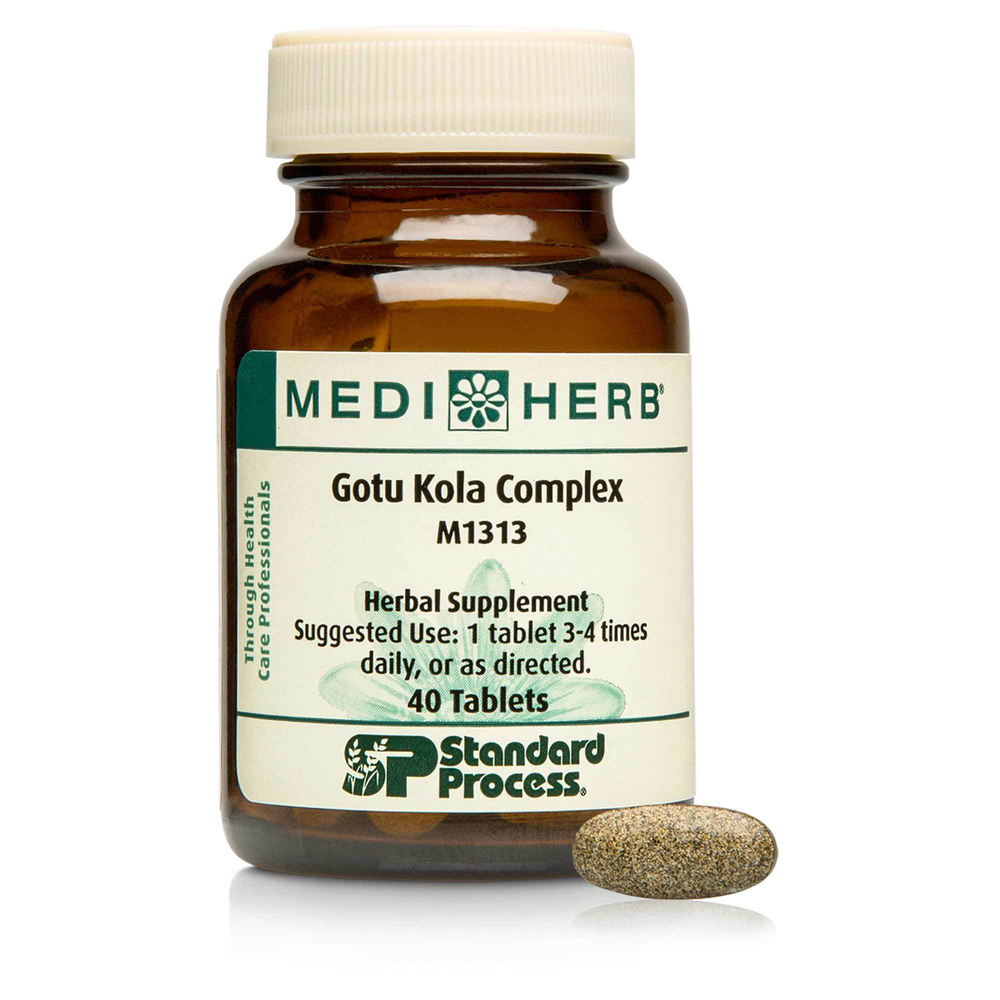 SKU: MDH-M1313
Gotu Kola Complex contains Gotu Kola leaf, Grape seed and Ginkgo leaf for healthy skin, capillary and circulation support. These herbs have been traditionally used in herbal preparations to:
Promote healthy skin
Promote healthy blood circulation
Support healthy capillaries
Provide antioxidant activity*
Take 1 tablet 3 - 4 times daily, or as directed.
Serving Size:
1 Tablet
Amount Per ServingCalcium
... 63mg
Gotu Kola leaf 10:1 extract
... 250mg
from Centella asiatica leaf 2.5 gContaining triterpenes 50 mg
Grape Seed 120:1 extract
... 30mg
from Vitis vinifera seed 3.6 gContaining procyanidins 25.5 mg
Ginkgo leaf 50:1 extract
... 20mg
from Ginkgo biloba leaf 1.0 gContaining ginkgo flavonglycosides 4.8 mgContaining ginkgolides & bilobalide 1.2 mg
Other Ingredients:
Dibasic calcium phosphate dihydrate, microcrystalline cellulose, sodium starch glycolate, hypromellose and magnesium stearate.
Caution:
Contraindicated in known allergy to Gotu Kola. Not to be used during pregnancy and lactation unless otherwise directed by a qualified health care professional.