Grape Pips 100mg
Allergy Research Group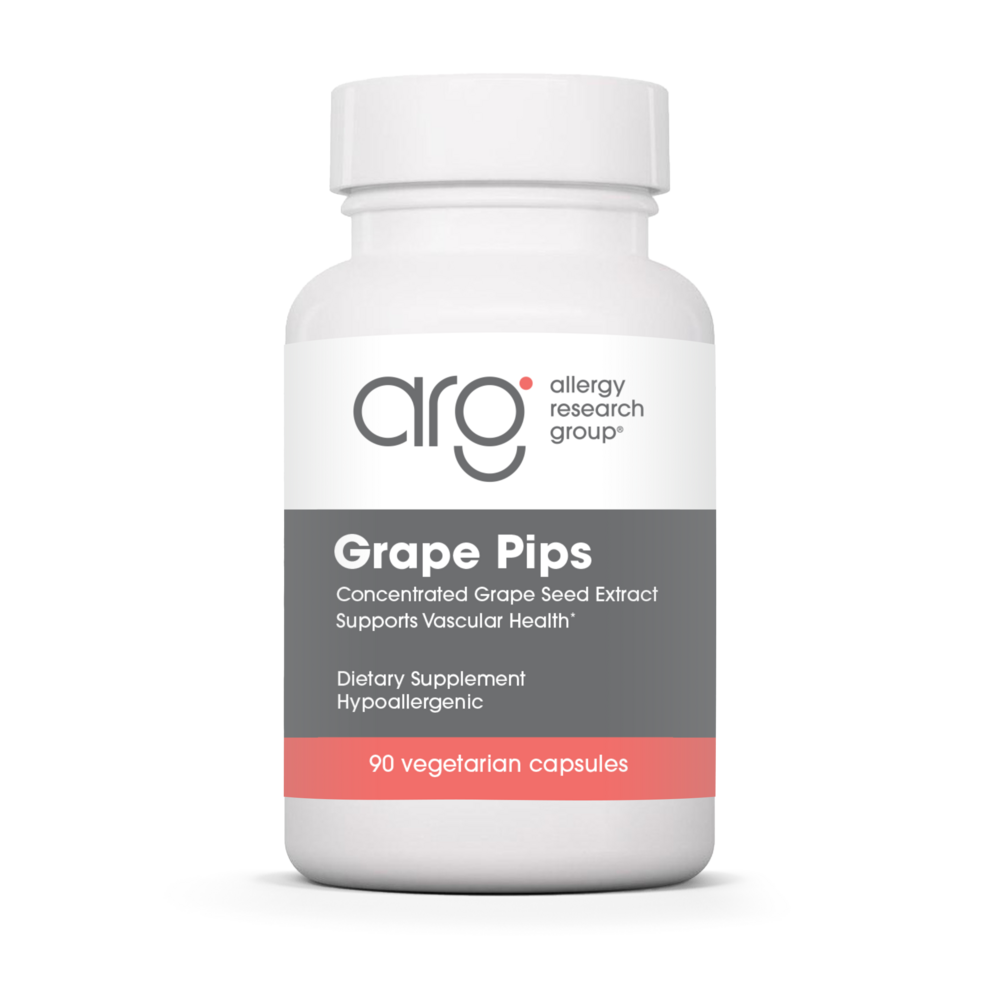 SKU: ARG-71480
Grape seed extract standardized to a high level of oligomeric proanthocyanidins, which provide powerful antioxidant activity against peroxyl free radicals, and support capillary integrity.*
Inhibits peroxidation of ingested lipids during the digestive process*
May enhance resistance to LDL oxidation*
Supports the integrity of collagen structures and the capillaries*
As a dietary supplement, 1 to 3 capsules one to three times daily with meals, or as directed by a healthcare practitioner.
Serving Size: Three Capsules
Amount Per Serving
Grape Seed Extract ... 300mg
(95% total polyphenols including 83% oligomeric proanthocyanidins)
Other Ingredients: Hydroxypropyl methylcellulose, microcrystalline cellulose, L-leucine.
Keep in a cool, dry place, tightly capped.