Grape Seed 100mg
DaVinci Labs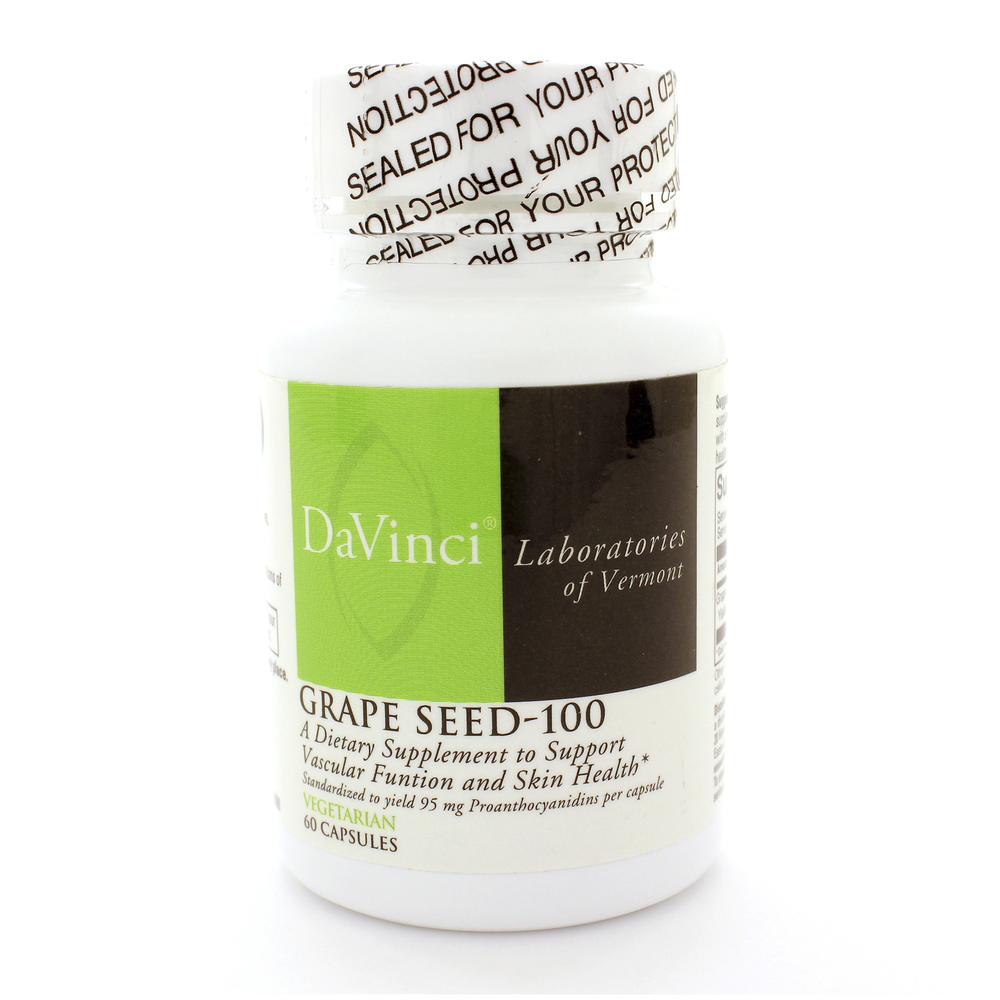 SKU: DAV-0200746060
Grape Seed 100mg
-is a etary supplement to support vascular function and skin health.* DaVinci
Laboratories Grape Seed Extract is standardized to yield 95 mg (95%)
proanthocyanidins (PCOs) per 100 mg capsule and 47.5 mg (95%)
proanthocyanidins per 50 mg capsule. PCOs are a special class of water
soluble bioflavonoids that are potent antioxidants.* PCOs prevent the release
of histamine from mast cells thereby reducing the adverse effects of
histamine.* PCOs support capillary strength.* Weak capillaries can contribute
to bruising, elastin and collagen dysfunction, edema, and circulatory
insufficiencies.
As a dietary supplement, take 1 capsule, twice daily, with a meal, or as
directed by your healthcare practitioner.
Serving Size: 1 Capsule
Amount Per Serving
Grape Seed Extract ...100mg
yielding Proanthocyanidins ...95mg
Other ingredients: rice flour, vegetable cellulose.
Do not refrigerate or freeze.
Color of this product may vary due to color variations of the natural
ingredients.
If pregnant or nursing, consult your healthcare practitioner before taking
this product.
Keep out of reach of children.
Store in a cool, dry place.
*This statement has not been evaluated by the Food and Drug Administration.
This product is not intended to diagnose, treat, cure or prevent any disease.