Grass-Fed Beef Heart
Codeage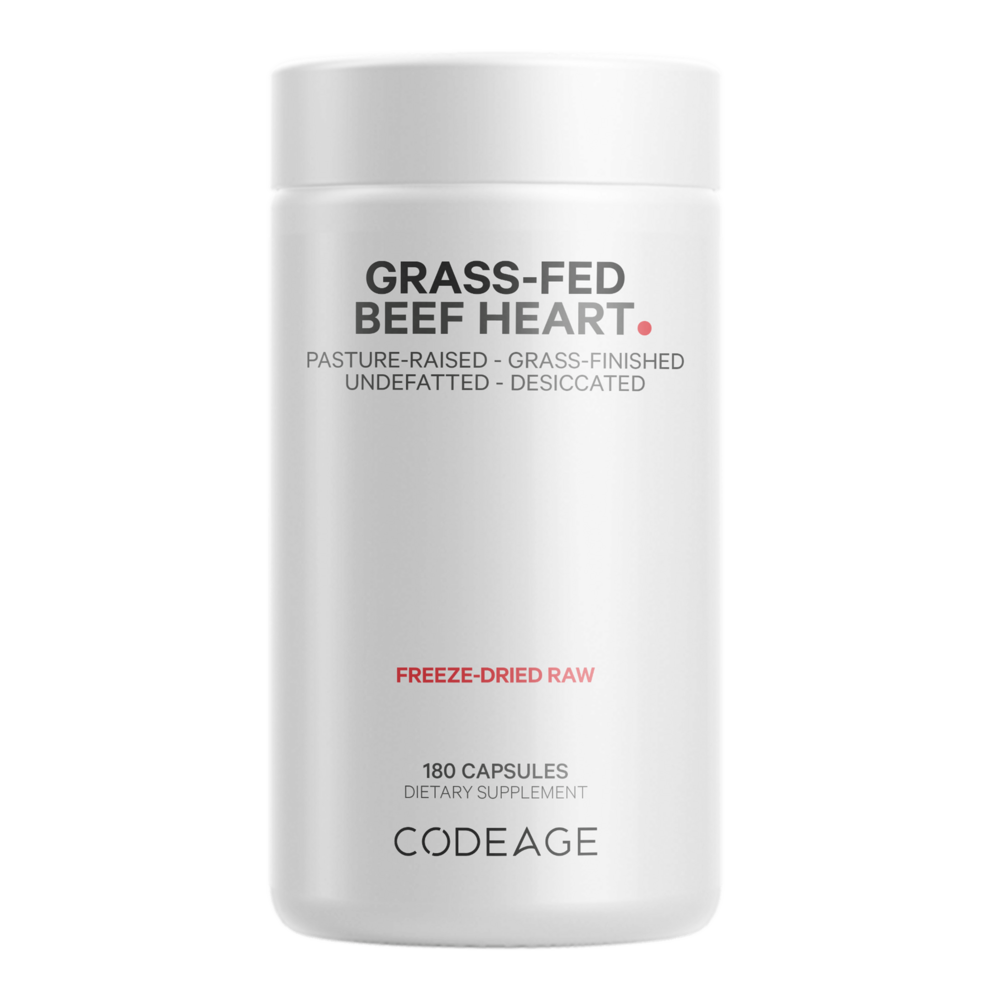 SKU: COD404-853919008076
Codeage Grass-fed Beef Heart supplement is freeze-dried, desiccated, and non-defatted. This formula provides 1,500mg of grass-fed pasture-raised bovine heart per serving and can provide a source of different vitamins and nutrients found in the beef heart and liver.
The ingredients used in this bovine glandular supplement are known to:
Support heart health*
Support blood pressure health already in the normal range*
Promote mitochondrial health*
Suggested Use:
Adults take 3 capsules daily as directed by a healthcare professional with 8 ounces of water or your favorite beverage. May be taken with or without food.
Serving Size:
6 Capsules
Amount per serving
Grass Fed Heart (Bovine) (BSE-free)
... 1500mg
Grass Fed Liver (Bovine) (BSE-free)
... 150 mg
Other Ingredients:
Methylcellulose Capsule.
Does not contain:
GMO, gluten, fillers, binders, or flow agents.
Ideal for Paleo Diet
Warning
: As with any dietary supplement, consult your healthcare practitioner before using this product, especially if you are pregnant, nursing, or are otherwise under medical supervision. This product is manufactured in a facility that processes fish.