Grass-Fed Beef Kidney
Codeage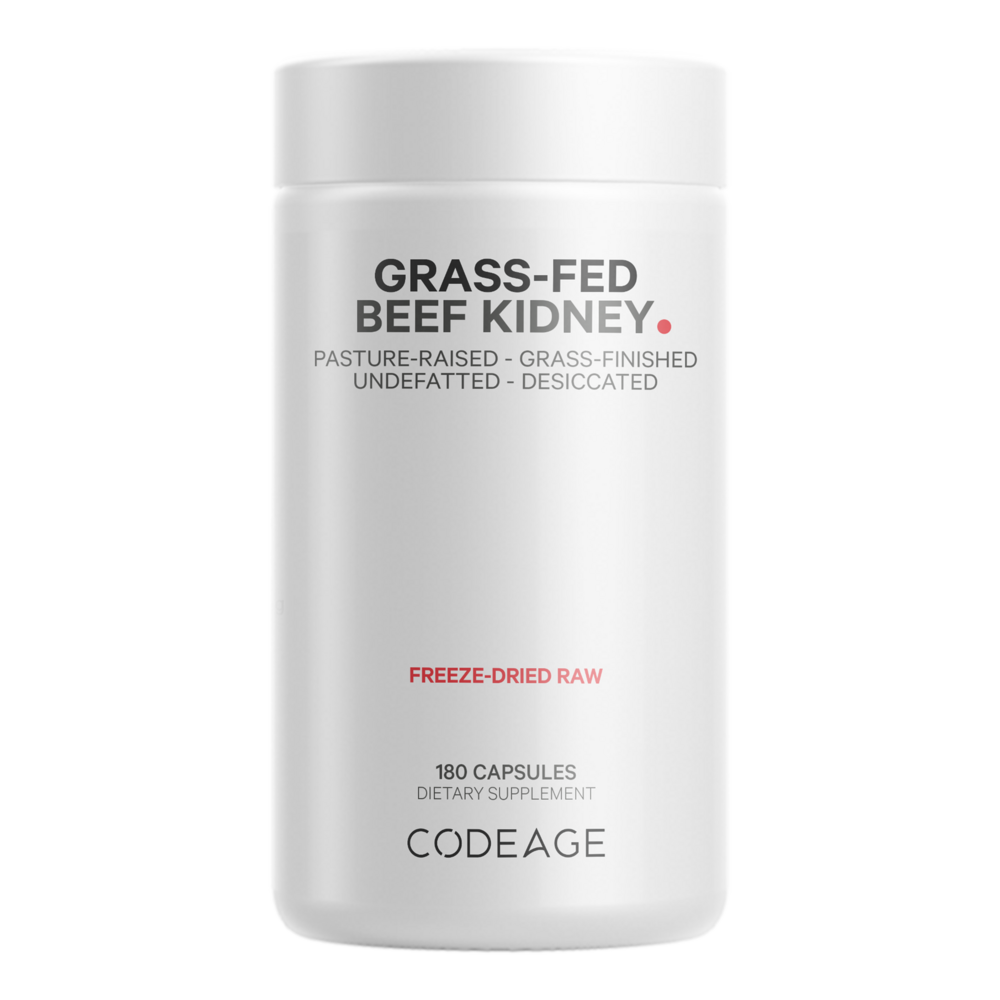 SKU: COD404-853919008083
Codeage Grass-fed Beef Kidney supplements are freeze-dried, desiccated, and non-defatted. This formula provides 3,000mg of grass fed and pasture-raised beef kidney per serving, enzymes, minerals, vitamins, and cofactors found in the bovine kidney tissue.
The ingredients used in this glandular supplement are known to:
Support kidney and urinary health*
Promote healthy thyroid*
Can offer kidney-specific proteins, B12, selenium, and DAO*
Suggested Use:
Adults take 3 to 6 capsules daily or as directed by a healthcare professional with 8 ounces of water or your favorite beverage. May be taken with or without food.
Serving Size
: 6 Capsules
Amount per Serving
Grass Fed Kidney
(Bovine) (BSE-free) ... 3000mg
Other Ingredients
: Methylcellulose Capsule.
Does not contain:
GMO, gluten, fillers, binders, or flow agents.
Ideal for Paleo Diet
Warning
: Do not exceed recommended dose. Pregnant or nursing mothers and individuals with a known medical condition should consult a physician before using this or any dietary supplement. Please use caution if you have any allergies or sensitives to any of the listed ingredients. Not intended for those under the age of 18.