Organic Greens
Barlean's Organic Oils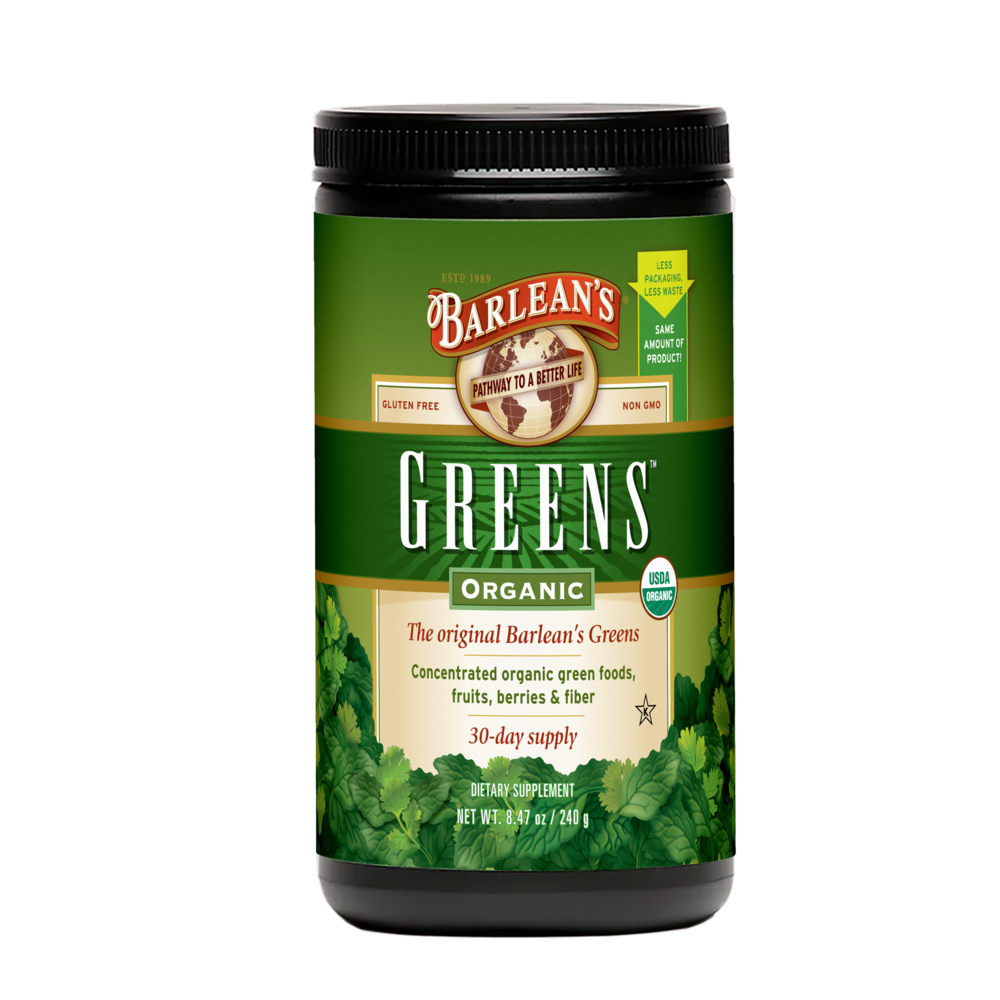 SKU: BAR-BG93
Our original USDA organic, gluten free and non-GMO, Greens are a great-tasting, premium superfood, masterfully formulated with nature's most vitalizing plant-based ingredients. Every whole food ingredient is responsibly grown and third-party tested to guarantee the absolute highest quality and purity. Perfect for the person who wants the most power packed greens available, plus fiber from flaxseed, digestive support from enzymes and probiotics and carefully crafted antioxidant and herbal tonic blends.
Blend one scoop into your favorite drink or add to other snacks. For the very best flavor, seal tightly and refrigerate after use.


Serving Size: 1 Scoop (8 g)

Amount Per Serving
Calories ... 25
Total Carbohydrate ... 5 g
Dietary Fiber ... 3 g
Protein ... 1 g
Vitamin C ... 30 mg
(from acerola cherry extract)
Organic Greens Blend ... 6 g
Oat grass, wheatgrass, barley grass, alfalfa grass, spinach leaf, spirulina, chlorella, parsley leaf
Organic Fiber Blend ... 1.02 g
Jerusalem artichoke inulin, defatted flaxseed
Organic Antioxidant Blend ... 600 mg
Apple powder, acerola cherry extract, (acerola, maltodextrin), matcha green tea leaf, acai berry extract, blueberry fruit, rosemary leaf, turmeric root
Organic Herbal Tonic Blend ... 300 mg
Stevia leaf extract, schisandra berry extract, astragalus root extract

Other Ingredients: Silicon dioxide
Keep out of reach of children.