Harmonize Wood & Earth Liquid
Kan Herb Company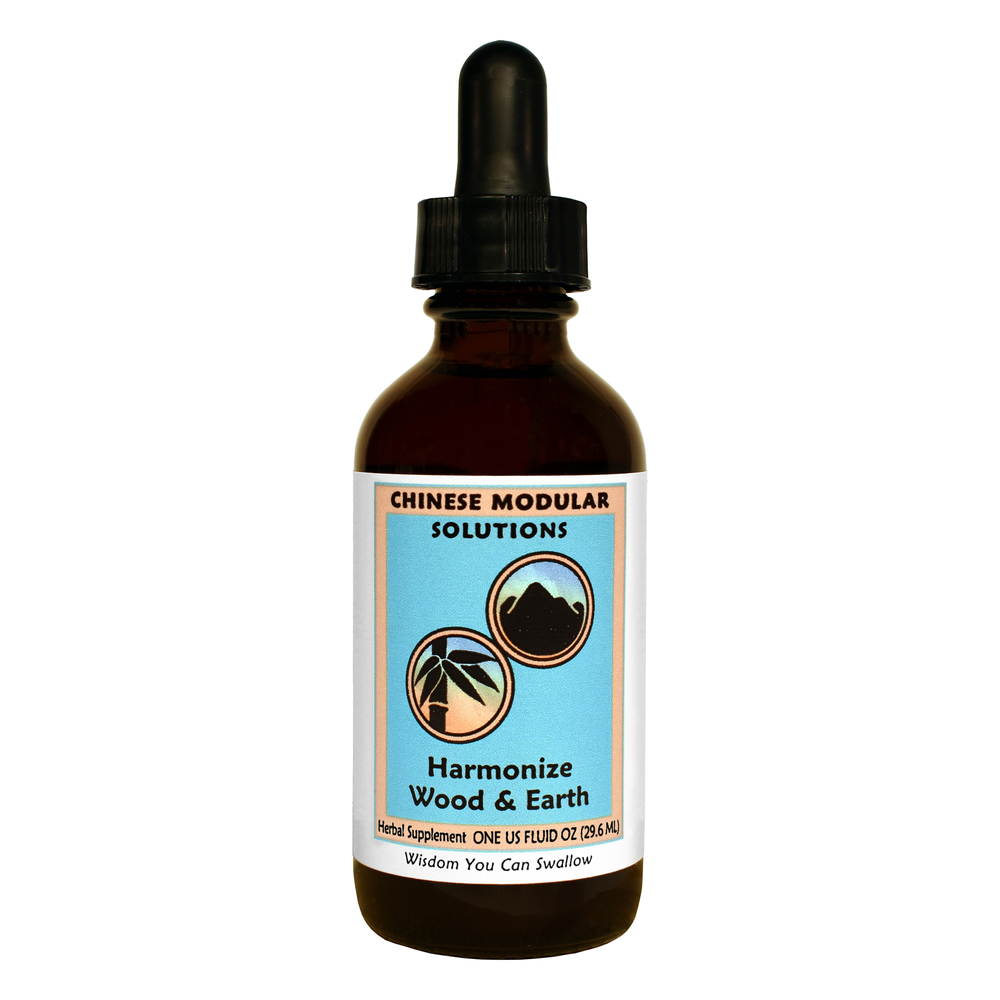 SKU: KA3C-HWE1
This formula disperses Qi, Moisture, and Blood, tonifies Blood, dispels
Wind, Heat, and Dampness, activates digestion, relieves tension, and focuses attention.
-Harmonizes and supports digestion, helps maintain normal blood sugar levels,
regular appetite, eases cravings, gas, occasional cramping and nausea
-Helps regulate bowels, relieving diarrhea or constipation
-Soothes mood swings, reducing occasional anxiety, irritability, and lethargy
-Aids in relieving PMS, menstural discomfort, breast distention and soreness,
cold extremities
-Eases occasional headaches with a feeling of pressure and heaviness
1-1.5 dropperfuls, 2-4 times per day. Shake well before every use.
In Pinyin:
Fu ling, Bai shao, Bai zhu, Chai hu, Fang feng, Dang gui shen, Zhi xiang fu,
Mu xiang, Zhi shi, Qing pi, Bo he, Gan cao, Shan zha tan.

In common:
Poria, White peony root, White atractylodes rhizome, Bupleurum root, Siler
root, Dong quai root, Cyperus rhizome (prepared), Saussurea root, Bitter
orange immature fruit, Tangerine dried rind of green fruit, Chinese mint
herb, Chinese licorice root, Roasted Chinese hawthorn fruit.
Water 55%-65%, Alchohol 18%-22%.
Use only as directed by your health care provider and seek their advice if pregnant or nursing.
Keep out of reach of children.
Store at room temperature, keep tightly capped and out of direct sunlight.
Do not put dropper in mouth.