Hawthorn Supreme
Gaia Herbs/Professional Solutions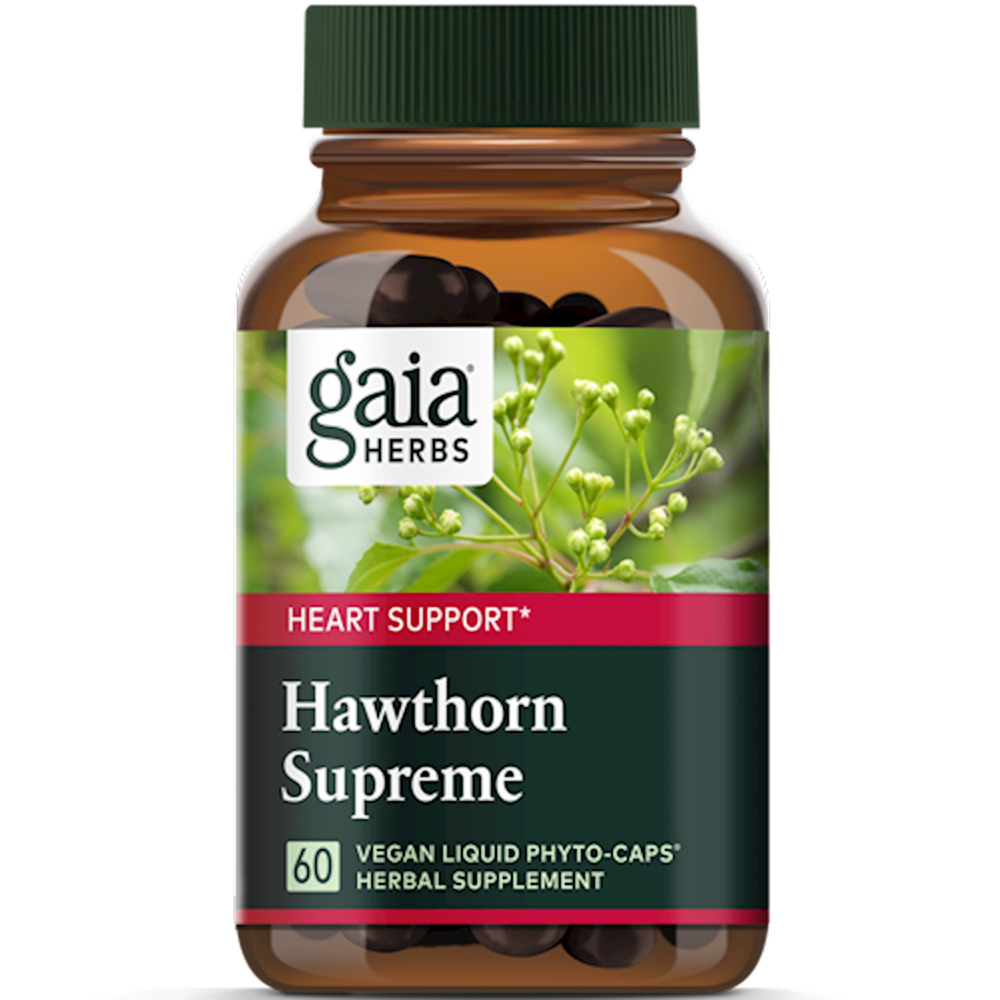 SKU: GAI-90A31060

Hawthorn Supreme
Optimizing heart health sets the foundation for improved quality of life and longevity. Hawthorn extracts have been well researched for supporting many different aspects of heart function and cardiovascular system health.* With organic Hawthorn berry, leaf and flower, Hawthorn Supreme promotes optimal heart function and healthy circulation.*

Supplement Facts
Serving Size: 1 capsule

Amount Per Serving
Calories: 5
Proprietary Extract Blend: 500 mg
Hawthorn berry, leaf & flower

Other Ingredients
Vegetable glycerin, capsule (vegetable cellulose, water

Suggested Use
Adults take 1 capsule 2 times daily between meals.

Not to be used during pregnancy or lactation. If you have a medical condition or take medication, please consult with your doctor before using this product. Keep away from children. Use only as directed on label. Safety sealed for your protection. Keep bottle capped at all times and store in a cool dry place. Natural separation may occur. This does not affect product quality. You may notice a seaweed like odour from this product, which is naturally occurring in Hawthorn flower.

Each 1 capsule contains 750 mg dry herb equivalent

*These statements have not been evaluated by the Food & Drug Administration. These products are not intended to diagnose, treat, cure or prevent any disease.