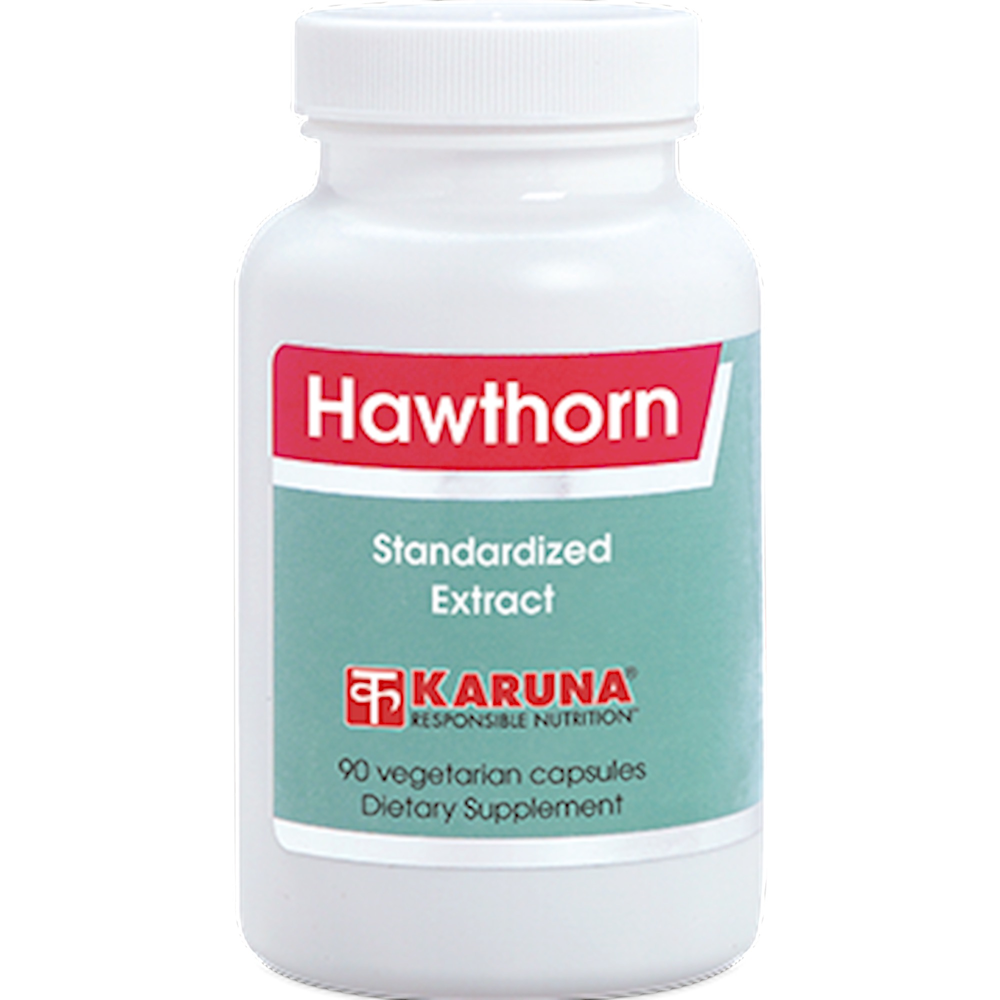 SKU: KAR-5203
Standardized herbal extract
Hawthorns flavones increase contractions of the heart muscle, making it a more effective pump.

Hawthorn reduces resistance in coronary and peripheral blood vessels and improves blood and oxygen flow to myocardial muscles.

Hawthorn has been demonstrated to prevent free radical damage to heart tissue.

Numerous clinical studies have shown the ability of Hawthorn to support healthy heart muscle function, cardiac blood supply, and exercise tolerance.
One capsule 3 times daily, or as directed.
Hawthorn - 1 capsule provides

Hawthorn
(Crataegus oxycantha )**

300 mg

*

* Daily Value (DV) not established
** Standardized to 1.8-2.2% vitexin (1.8-2.2% total flavonoids)