Hepatatone Plus
Designs for Health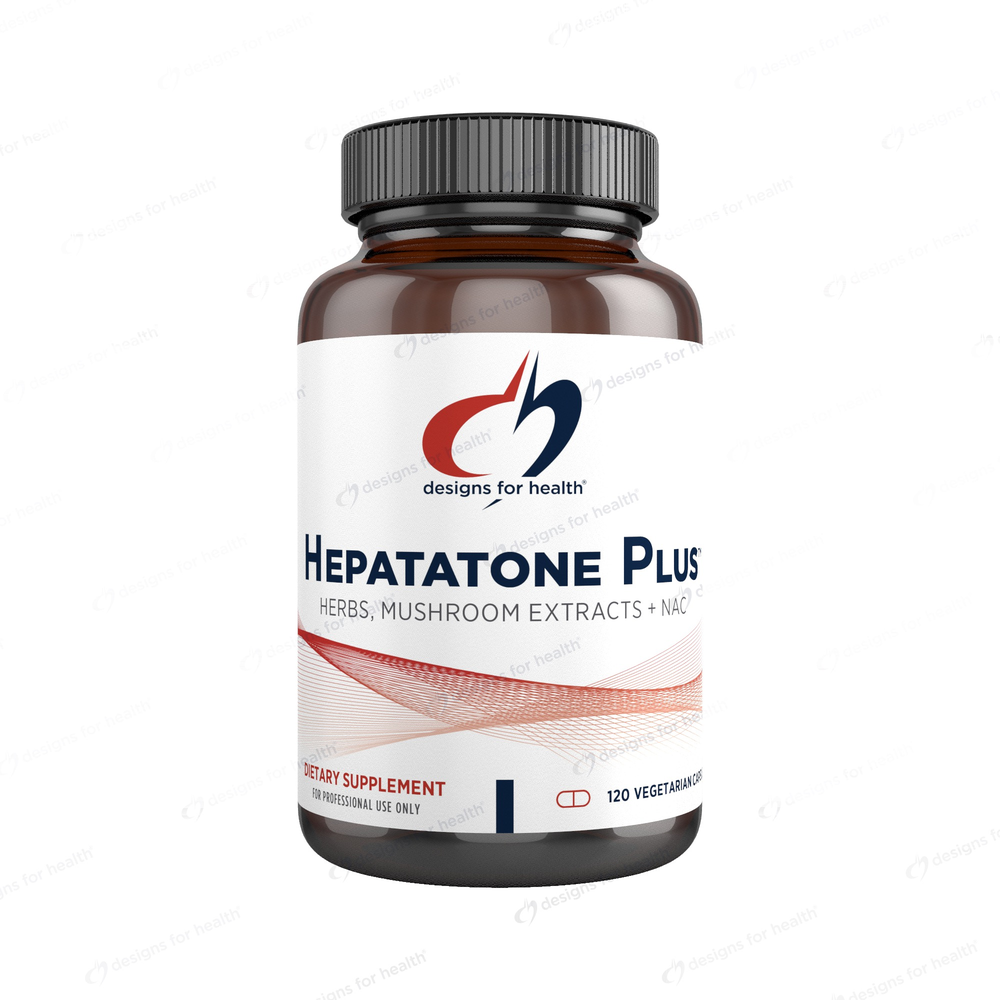 SKU: DFH-HEP120
Hepatatone Plus
-Hepatatone Plus is a synergistic formula designed to support healthy liver function. It consists of a blend of botanical and mushroom extracts, along with N-acetyl-L-cysteine (NAC), a derivative of the amino acid cysteine, which has powerful antioxidant and liver-protective ac­tions. In addition to protecting the body from oxidative stress, NAC assists with the formation of glutathione, the predominant antioxidant found in the liver.


Suggested Use:
As a dietary supplement, take 4 capsules daily, or as directed by your healthcare professional.
Serving Size: 4 capsules
Amount Per Serving:
N-Acetyl-Cysteine ...600mg
Milk Thistle seed... 500mg
(Silybum marianum) [standardized to contain 80% silymarin]
Reishi Full Spectrum ...500mg
Ganoderma lucidum, Ganoderma applanatum)(mycelium, fruiting body, primordia,
spores and extracellular compounds)
Cordyceps ...500mg
(Cordyceps sinensis)(mycelium) [standardized to contain 8% cordycepic acid
and 0.28% adenosine] (from soy)
Chinese Skullcap Extract ... 300mg
(Scutellaria baicalensis) (root) [standardized to contain 30% flavones]
Schisandra Extract ... 250mg
(Schisandra chinensis)(fruit)
Burdock Extract ... 250mg
(Arctium lappa)(root)
Other Ingredients: Microcrystalline cellulose, vegetable stearate.
Does not contain gluten.
CordycepsPrime is a trademark of NuLivScience.
STORE IN A COOL, DRY PLACE.
KEEP OUT OF REACH OF CHILDREN.
WARNING: This product contains a substance known to the State of California to cause birth defects or
other reproductive harm.