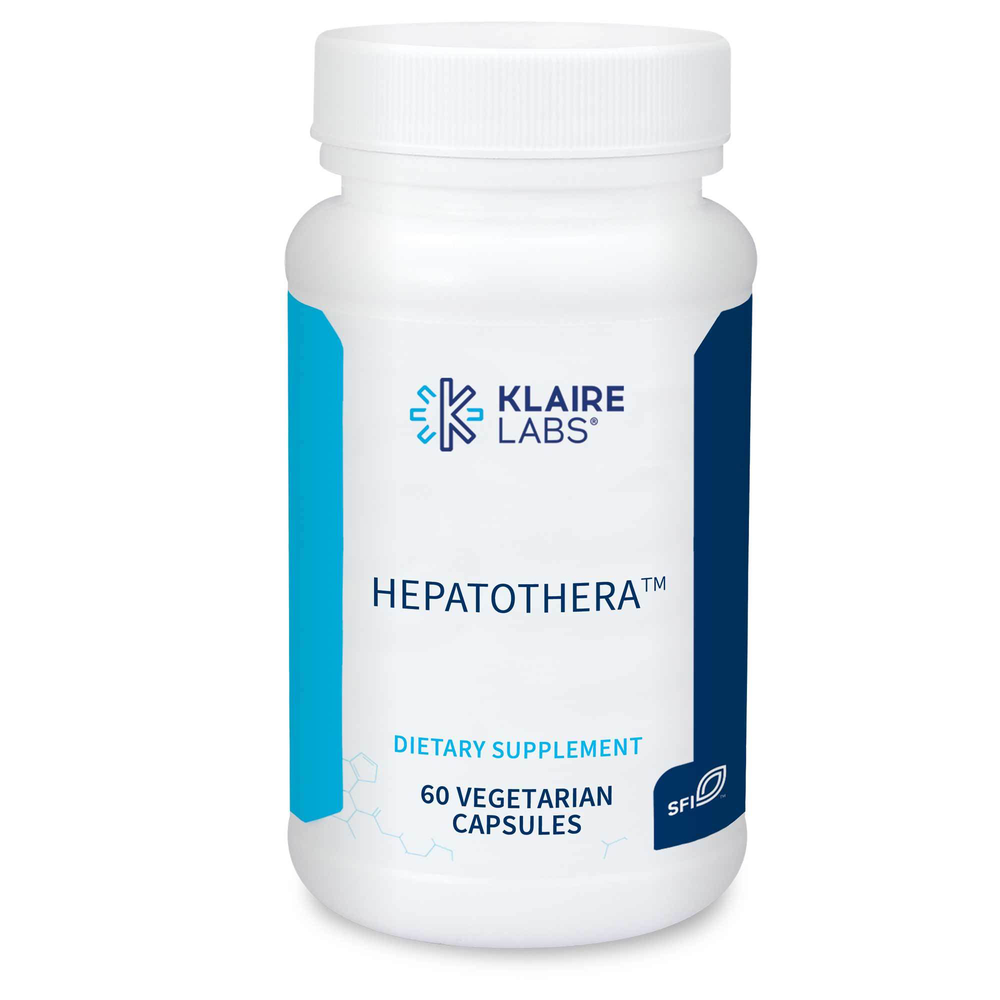 SKU: KLP-HEP
This formula augments the actions of MultiThera® multivitamin formulas with nutrients known to enhance intracellular levels of glutathione, glutathione peroxidase, and superoxide dismutase (SOD)—crucial antioxidants that protect hepatocytes and help detoxify everyday foreign substances.† The balance of supportive nutrients makes this product suitable to help strengthen the liver against everyday challenges to liver function.†
Suggested Use:
Take 1 capsule, 2 times daily with food or as directed by a healthcare professional.
Serving Size: 1 Capsule
Amount Per Serving
Milk Thistle Extract … 200 mg
(Silybum marianum) (seed) (standardized to 80% silymarin)
N-Acetyl-L-Cysteine … 150 mg
(NAC)
Alpha-Lipoic Acid … 50 mg
L-Methionine … 25 mg
L-Cysteine … 50 mg
Taurine … 50 mg
Trimethylglycine … 150 mg
(betaine)
Other ingredients: Vegetarian capsule (hydroxypropyl methylcellulose, water), ascorbyl palmitate, silicon dioxide, natural citrus flavor, and natural vanilla flavor.
Free of the following common allergens: milk/casein, eggs, fish, shellfish, tree nuts, peanuts, wheat, gluten, soybeans, and yeast. Contains no artificial colors, flavors, or preservatives.
Caution
If you are pregnant, nursing, have a medical condition, or taking prescription drugs, consult your physician before using this product. KEEP OUT OF REACH OF CHILDREN.