Metabolic Detox
Metabolic Maintenance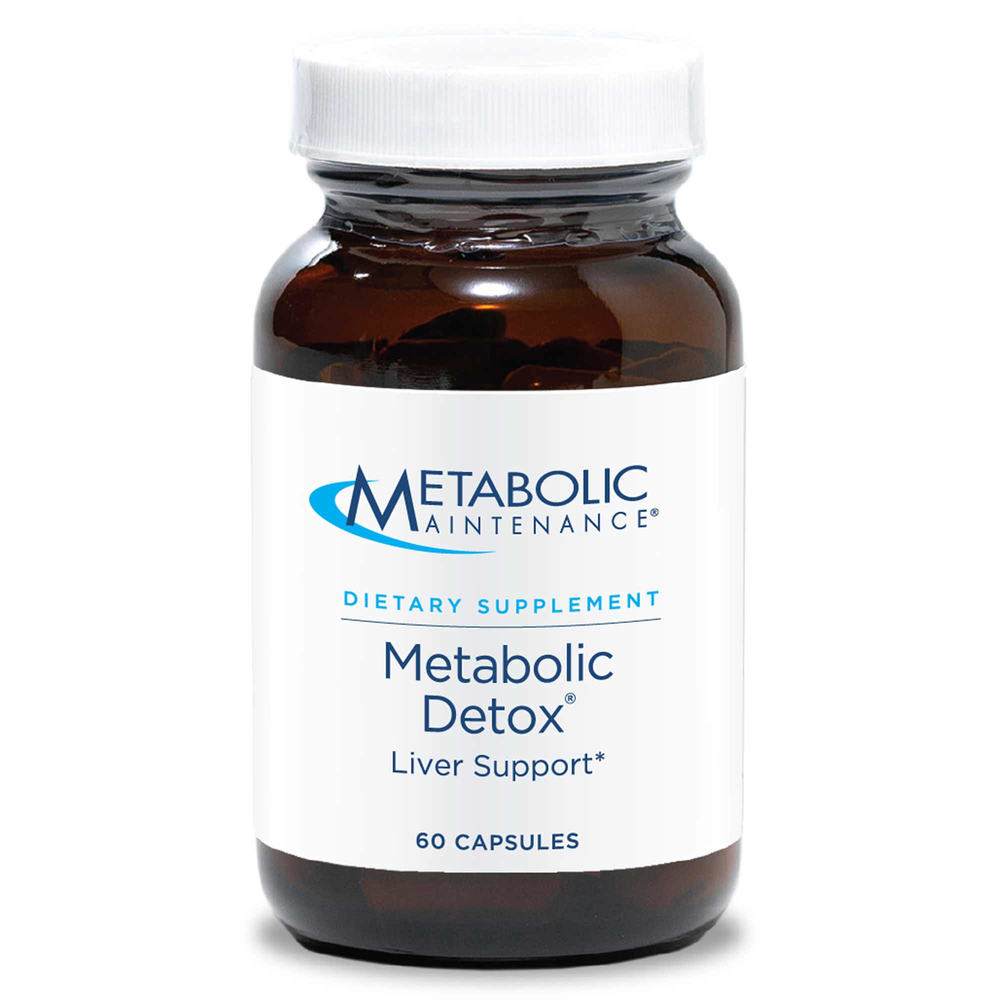 SKU: ME3-00217
Metabolic Detox
-Specially formulated for hepatic health.*
Metabolic Detox is designed to support the liver in detoxification processes. We combine the classic liver botanical Silymarin with antioxidants N-Acetyl-Cysteine (NAC) and Alpha Lipoic Acid. This combination increases sulfates which bind to negative compounds, making them water soluble, thus enabling them to be excreted by the body.*
One to three (1-3) capsules daily with a meal as a dietary supplement' or as directed by a Doctor.
Serving Size: 1 Capsule
Amount Per Capsule
Silymarin ...200mg *
(from Milk Thistle Seed Extract, Silybum marianum, standardized to 80% silymarin)
Alpha Lipoic Acid ...200mg *
N-Acetyl-cysteine (NAC) ...200mg *
Other Ingredients: Vegetarian cellulose capsule, L-leucine.
No excepients, preservatives, binders, or fillers. Nothing but pure active ingredients.
*This statement has not been evaluated by the Food and Drug Administration. This product is not intended to diagnose, treat, cure or prevent any diseases.