Herbal Biotic
Vital Nutrients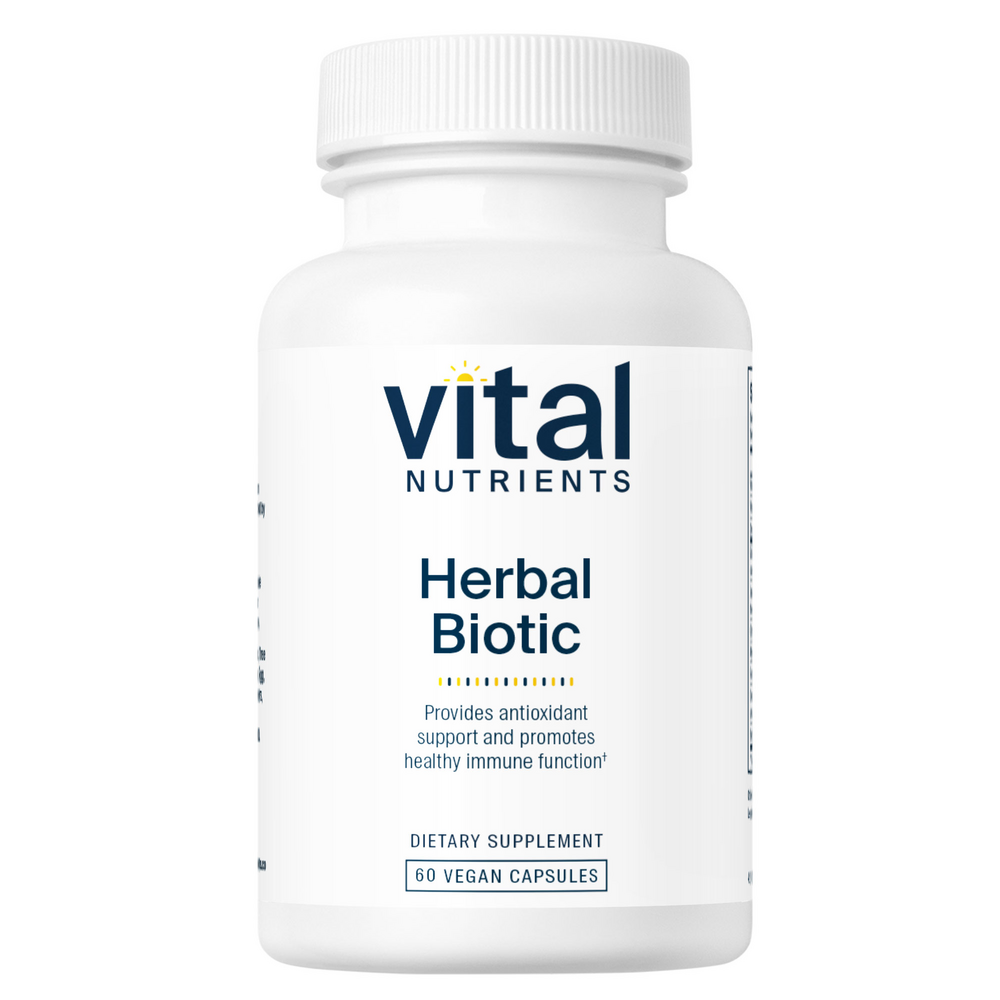 SKU: VN-HB
Herbal Biotic is a powerful combination of immune enhancing herbs, bioflavonoids and vitamins.* The vitamins and minerals in the formula (Vitamin A, Vitamin C, and Zinc) are well-known for their roles in normal immune function.* The herbs and bioflavonoids provide high levels of antioxidant activity and support the body's natural defenses.* This synergistic formula promotes upper respiratory and sinus health.*
Benefits
promotes healthy immune function*
provides antioxidant support*
aids in healthy antibody production*
Take 2 capsules, 3-4 times daily with food, or as directed by a healthcare practitioner.
Serving Size: 2 vegetarian capsules
Amount Per Serving
Vitamin A ... 3mg
(as vitamin A acetate)
Vitamin C ... 350mg
(ascorbic acid)
Zinc ... 10mg
(as zinc citrate)
Berberine HCL ... 80mg
Forsythia suspensa Fruit Extract ... 100mg
Lonicera japonica Flower Extract ... 150mg
Garlic Bulb Extract ... 100mg
Myrrh Gum Powder ... 125mg
Echinacea purpurea Herb Extract ... 250mg
Citrus Bioflavonoid Complex ... 150mg
Other Ingredients: Vegetable Cellulose Capsule, Magnesium Silicate, Ascorbyl Palmitate, Silica, Leucine, Cellulose.
Warning: If pregnant or nursing, consult your healthcare practitioner prior to use. As with any product, discontinue use if adverse effects occur.