Herbs on the Go: Immune Season
Herb Pharm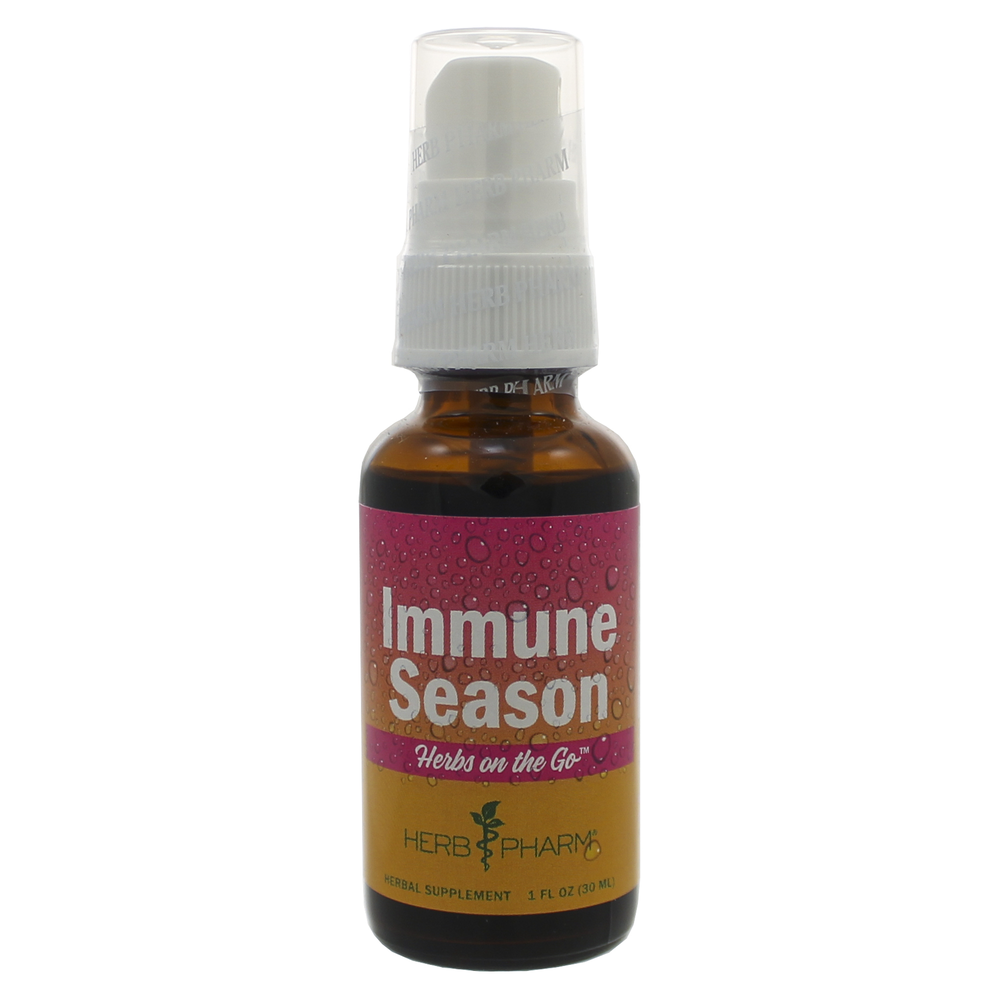 SKU: HE4-FSPRIMM01
Provides Complex Support for a Healthy Immune Response*
Shake Well Before Using
Spray 4 times into mouth and swallow, up to 4 times per day. Best taken between meals.
Serving Size: 0.7ml
Amount Per Serving
Proprietary extract blend ... 742mg
Black Elderberry fruit (Sambucus nigra) 1
Astragalus root (Astragalus mongholicus) 1
Echinacea root (Echinacea purpurea) 1 F
Eleuthero root (Eleutherococcus senticosus) 2
Ginger rhizome (Zingiber officinale) 1
Other Ingredients: Distilled water, certified organic cane alcohol (25-35%) & certified organic vegetable glycerin.
Non-GMO & Gluten-Free
1 Certified Organically Grown
2 Sustainably Wildcrafted
F Fresh (undried)
All of the herbs in this formula are individually extracted to ensure a broad spectrum of therapeutic plant compounds.
Keep Out of the Reach of Children.
Store away from heat and light.