HMF Immune
Seroyal/Genestra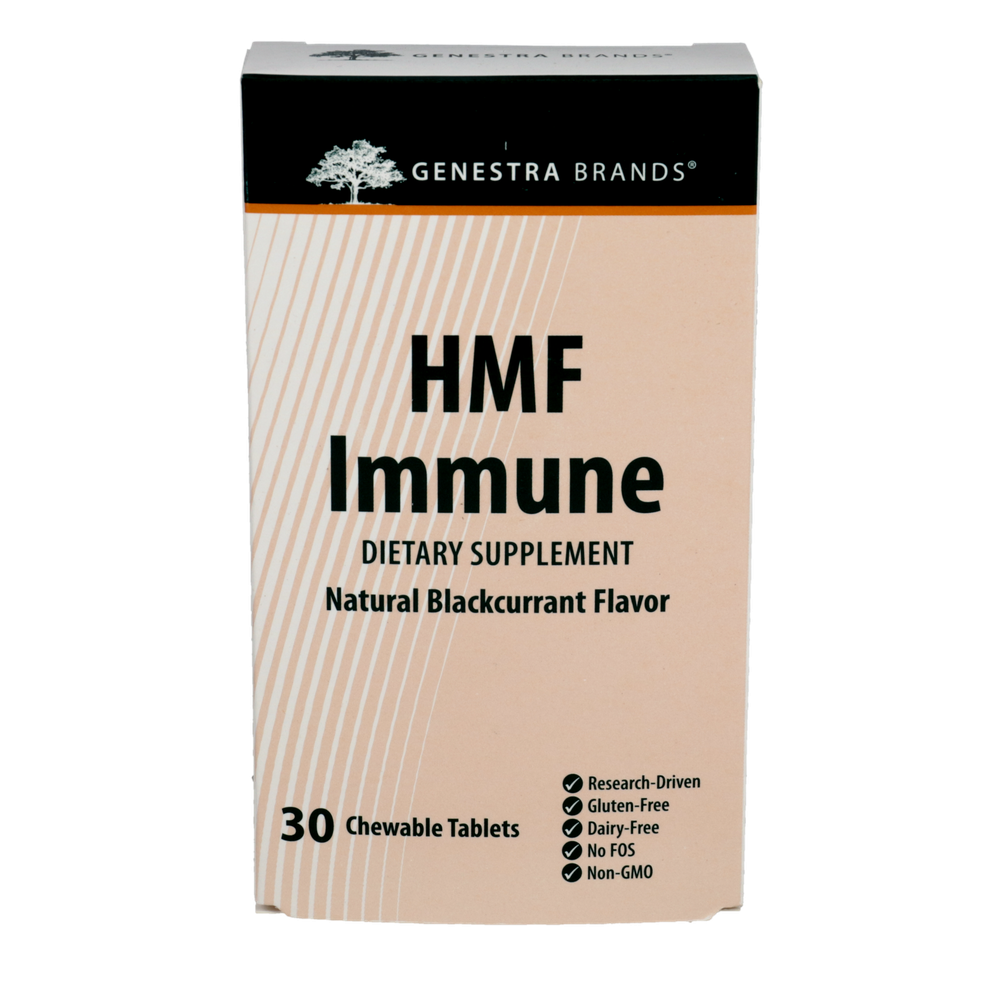 SKU: GN-10365
Great-tasting immune support formula
Supports upper respiratory tract health in children and physically active adults
Human MicroFlora (HMF) probiotics have been extensively researched,
including randomized, placebo-controlled human clinical trials. These
proprietary strains are compatible with the human gastrointestinal tract and are
selected based on their high quality and viability.
Chew one tablet daily with a meal or as recommended by your
healthcare practitioner.
Serving Size: 1 Tablet
Amount Per Serving:
Vitamin C ... 100mg
(as ascorbic acid)
Vitamin D3 ... 25mcg (1000IU)
(as cholecalciferol)
Probiotic Consortium ... 30 billion CFU *
Lactobacillus acidophilus (CUL-60 & CUL-21)
Bifidobacterium animalis subsp. lactis (CUL-34)
and Bifidobacterium bifidum (CUL-20)
Bifidobacterium animalis subsp. lactis (Bl-04)
Other ingredients: Xylitol, blackcurrant fruit extract, sorbitol, natural blackcurrant
flavor, silica, magnesium stearate.
This product does not contain: Added wheat, gluten, soy, artificial coloring or flavoring, antimicrobial preservatives or dairy products.
Ideal for vegetarians.
Warning: Do not use if you have an immune-compromised condition. Consult your healthcare practitioner prior to use if you are pregnant, breastfeeding, taking any medication or have any health condition. Discontinue use and consult your healthcare practitioner if symptoms of digestive upset occur.
Safety-sealed for your protection and for product freshness. Do not use if the blister pack has been tampered with.
Store under refrigeration (below 46 °F).
Keep out of reach of children.