HMF Intensive Powder
Seroyal/Genestra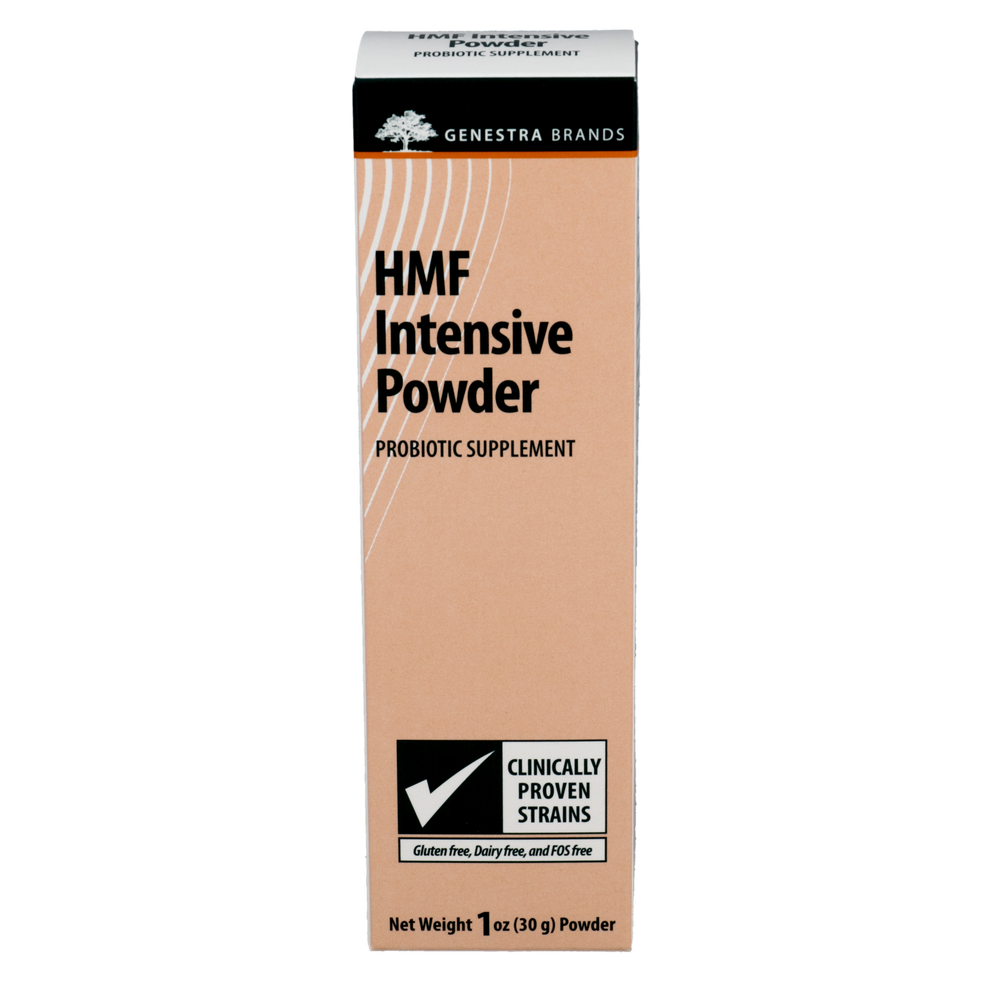 SKU: GN-10486
Highly concentrated probiotic formula
•25 billion CFU
•Helps reduce symptoms associated with intestinal discomfort
Easy-to-use powder formula for long-term maintenance
• Quickly dissolves in liquid
HMF Intensive Powder is a highly concentrated probiotic formula, which provides two strains of proprietary human-sourced Lactobacillus acidophilus, Bifidobacterium bifidum and Bifidobacterium animalis subsp. lactis in a single daily-dose powder to support the restoration of friendly intestinal flora. It is fructo-oligosaccharide-free and HMF Intensive Powder is highly recommended after completion of the HMF Replete program.
Adults, Adolescents and Children (3 years and older): In a glass, add water or milk to one scoop of HMF Intensive Powder and mix. Take once daily with a meal, at least two to three hours before or after taking antibiotics, or as recommended by your healthcare practitioner
Serving Size: 1 Scoop (1 g)
Amount Per Serving
Total Carbohydrate ... <1g
Probiotic Consortium ... 25 billion CFU
Lactobacillus acidophilus (CUL-60)
Lactobacillus acidophilus (CUL-21)
Bifidobacterium bifidum (CUL-20)
Bifidobacterium animalis subsp. lactis(CUL-34)
Other Ingredients: Maltodextrin
Guaranteed to contain no added wheat, gluten, soy, sodium, artificial coloring or flavoring, antimicrobial preservatives, dairy or animal products. Ideal for vegans.
If you have an immune compromised condition, do not use. If symptoms of digestive upset occur, worsen or persist beyond three days, discontinue use and consult your healthcare practitioner
Vacuum-sealed for your protection and for product freshness. Do not use if outer seal is missing or broken. Store under refrigeration (below 46 °F).