Mycel Immune Plus (Formerly Immune Renew)
Protocol for Life Balance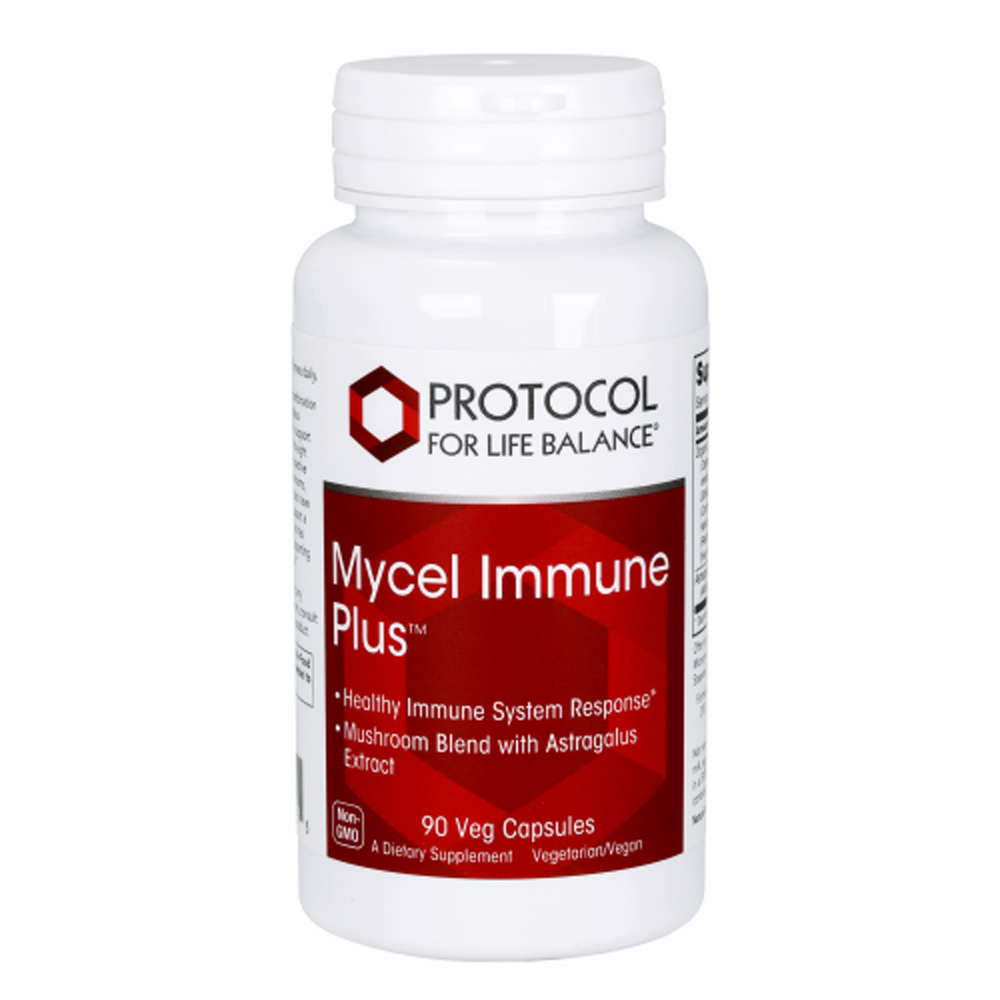 SKU: PROT-P3055
-Healthy Immune System Response*
-Mushroom Blend With Astragalus Extract



How it Works:




Mycel Immune Plus™ is a combination of our specialized mushroom blend and astragalus extract that has been specifically formulated to support a healthy immune system.* Our potent blend of eight "super" mushrooms has been optimized for bioactive polysaccharides that are characteristic of mushrooms, known as beta-glucans.* Mushroom beta-glucans have been studied for their remarkable ability to support a balanced immune system response.* Astragalus has been included to complement the immune-supporting properties of our unique blend of mushrooms.*
Take 1 capsule 1 to 2 times daily.
Serving Size: One Veg Capsule
Amount Per Serving:

Organic Mushroom Blend ... 200mg*
(Optimized Mycelial BioMass)[Blend of Trametes versicolor (Turkey Tail), Agaricus blazei (Sun Mushroom), Grifola frondosa (Maitake), Bionectria ochroleuca (Cordyceps sinensis Mushroom), Phellinus linteus, Hericium erinaceus (Lions Mane), Ganoderma lucidum (Reishi) and Lentinula edodes (Shiitake)]
Astragalus Root Extract ... 200mg*
(Astragalus membranaceus)(min. 70% Polysaccharides)
Other Ingredients: Hypromellose (cellulose capsule), Microcrystalline Cellulose, Silicon Dioxide and Magnesium Stearate (vegetable source).
Caution
If you are taking any immunosuppressant or antidiabetes medications, consult your healthcare practitioner before using this product.
Do not eat freshness packet. Keep in bottle. Natural color variation may occur in this product.