Intestinal Repair Capsules
Nutra BioGenesis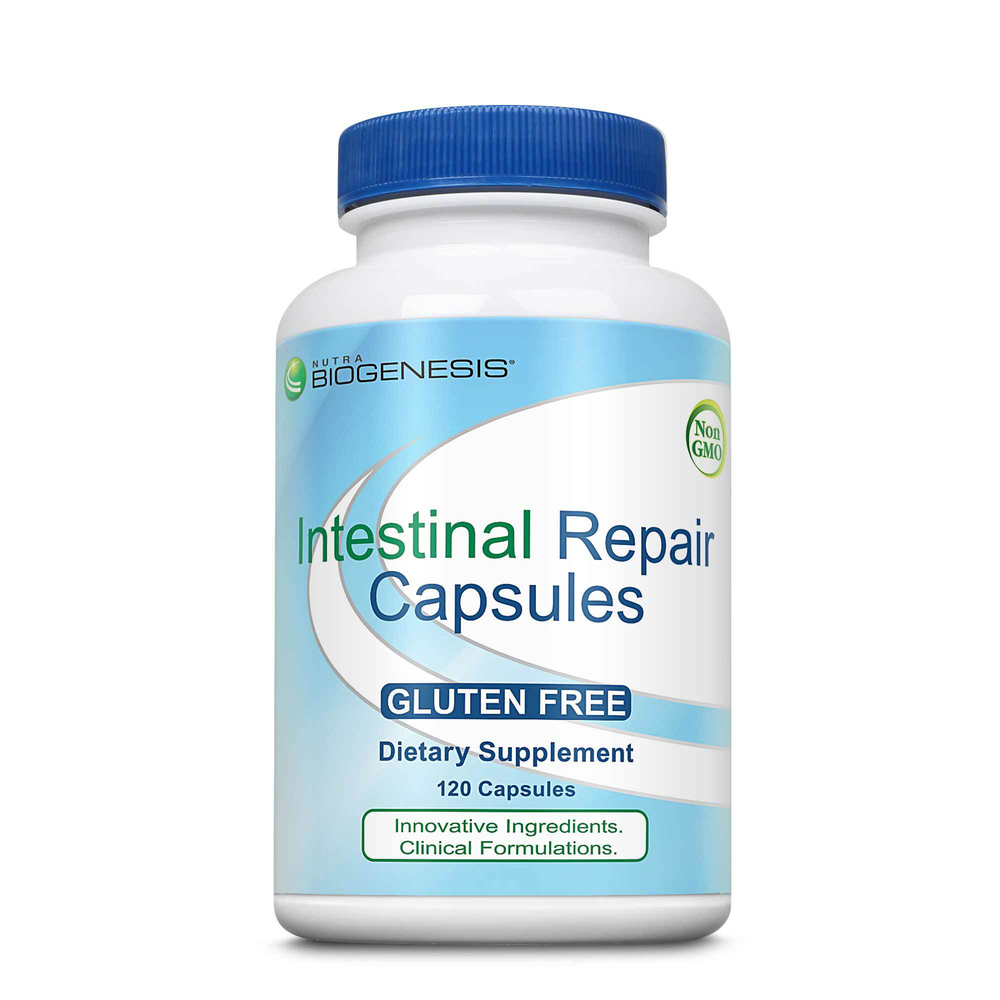 SKU: BI5-69150
Intestinal Repair Capsules is a comprehensive nutritional formula designed to provide nutritive support for a normal, healthy intestinal lining. It contains a combination of vitamins, mucilaginous herbs and specialty nutrients.


Use only as directed. Take 2 capsules with a meal up to three times per day or as directed by your healthcare practitioner.
Serving Size: 2 Capsules
Amount Per Serving
Vitamin A ... 1000IU
(from retinyl palmitate) (fish)
Vitamin E ... 50IU
(from d-alpha tocopheryl succinate)
Folate ... 200mcg
(from (6S)-5-methyltetrahydrofolate, glucosamine salt)
Zinc ... 5mg
(from zinc L-carnosine)
L-Glutamine ... 500mg
N-Acetyl-D-Glucosamine ... 200mg
(shellfish)
Okra ... 200mg
(Abelmoschus esculentus) (fruit extract) (4:1)
Cats claw ...150mg
(Uncaria tomentosa) (bark)
Mucin ... 100mg
(porcine)
Quercetin ...50mg
(from quercetin dihydrate)
Sodium butyrate ...50mg
Gamma oryzanol ...25mg
Other Ingredients: Vegetable cellulose capsule, silica, sweet potato dextrin, rice bran extract, cellulose.
Warning: Do not use if safety seal is broken or missing. Keep out of reach of children. Keep your licensed healthcare practitioner informed when using this product, especially if nursing. Do not use if pregnant or attempting to become pregnant.
Keep tightly capped and store in a cool, dry place.