Iron Response™
Innate Response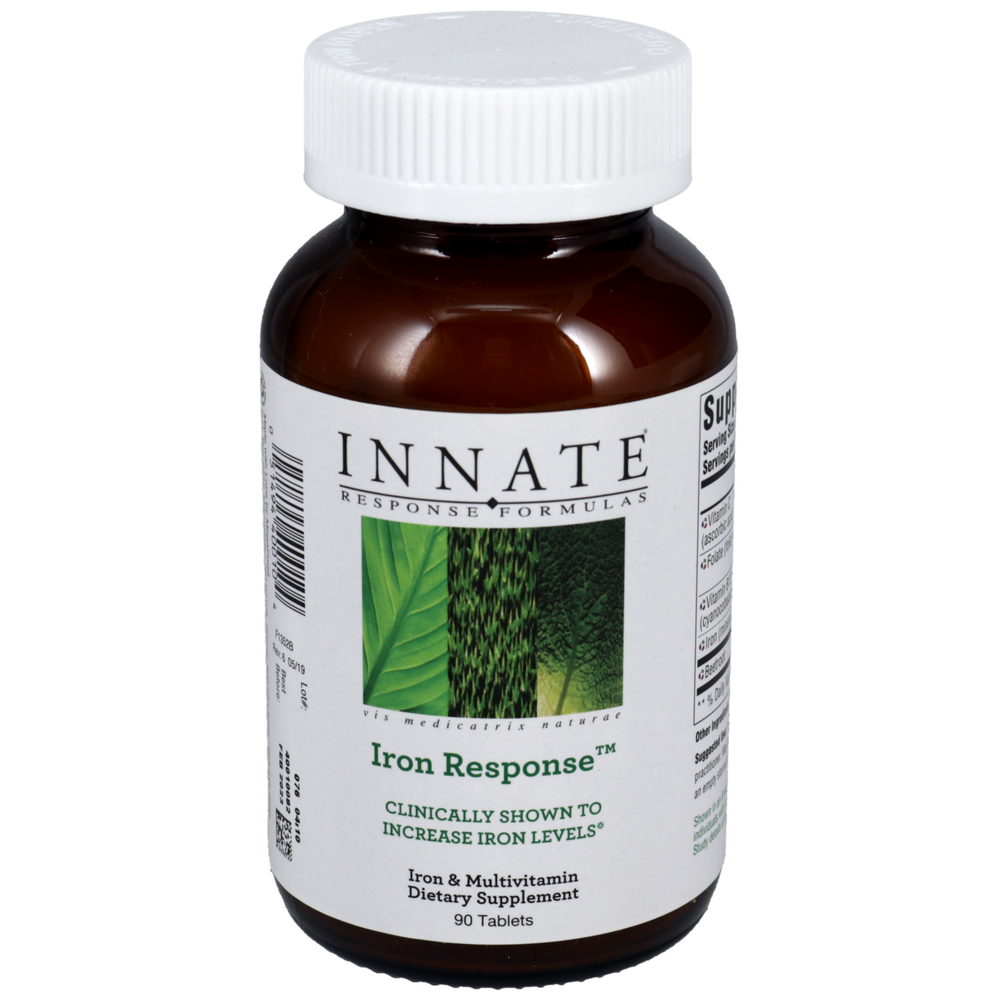 SKU: INR-40010
Clinically shown to increase iron levels*
Iron Response™ was shown in an 8-week clinical trial to increase iron levels in individuals with low iron without causing nausea or constipation*
Delivers a gentle and effective 26 mg of FoodState® iron per serving*
Includes folic acid and B12 which help maintain healthy red blood cell production*
Safe for menstruating women, teenage girls, pregnant women, vegans and vegetarians, athletes, and recent blood donors, all of whom are at increased risk of being low in iron*
Naturally combats fatigue and improves energy levels*
Gentle enough to take on an empty stomach*
Take 1 tablet daily, or as directed by your healthcare practitioner. May be taken anytime throughout the day, even on an empty stomach.
Serving Size:
1 Tablet
Amount Per ServingVitamin C
... 15mg
(ascorbic acid with organic orange)
Folate
... 680mcg DFE
(folic acid with broccoli) (400 mcg folic acid)
Vitamin B12
... 30mcg
(cyanocobalamin with S. cerevisiae)
Iron
... 26mg
(mineral bound S. cerevisiae)
Beet Root
... 125mg
Other Ingredients:
Stearic Acid, Cellulose.
Warning:
Accidental overdose of iron-containing products is a leading cause of fatal poisoning in children under six. Keep this product out of reach of children. In case of accidental overdose, call a doctor or poison control center immediately.

Note:
Patients should consult with their healthcare practitioners for advice regarding specific health conditions and recommended solutions