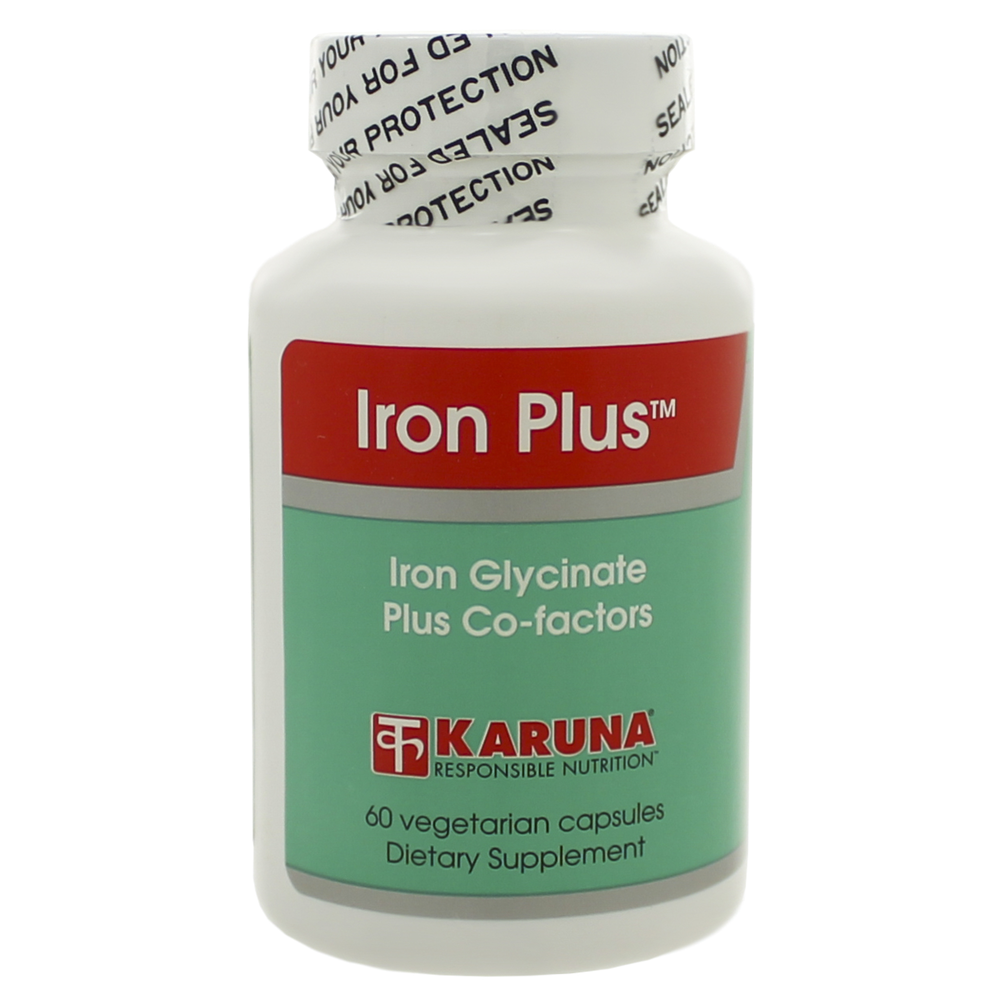 SKU: KAR-2107
Iron glycinate plus enhancing cofactors for optimal support of blood formation
Iron deficiency anemia is the most common specific nutritional problem in the world, affecting many menstruating women.

Reduced tissue iron can influence not only red blood cell formation, but immune defenses and even brain function.

Anemias can result from inadequate dietary levels of folic acid.

Vitamin C enhances the absorption of iron from non-heme sources.
This product should be taken only as directed.
Iron Plus - One capsule provides

Vitamin A (palmitate)

Vitamin C (ascorbic acid)

Folic Acid

800 mcg

B12 (cyanocobalamin)

100 mcg

Iron (glycinate)

29 mg

Copper (glycinate)

500 mcg

Manganese (amino acid chelate)

1 mg

Betaine HCI

100 mg

* Daily Value (DV) not established