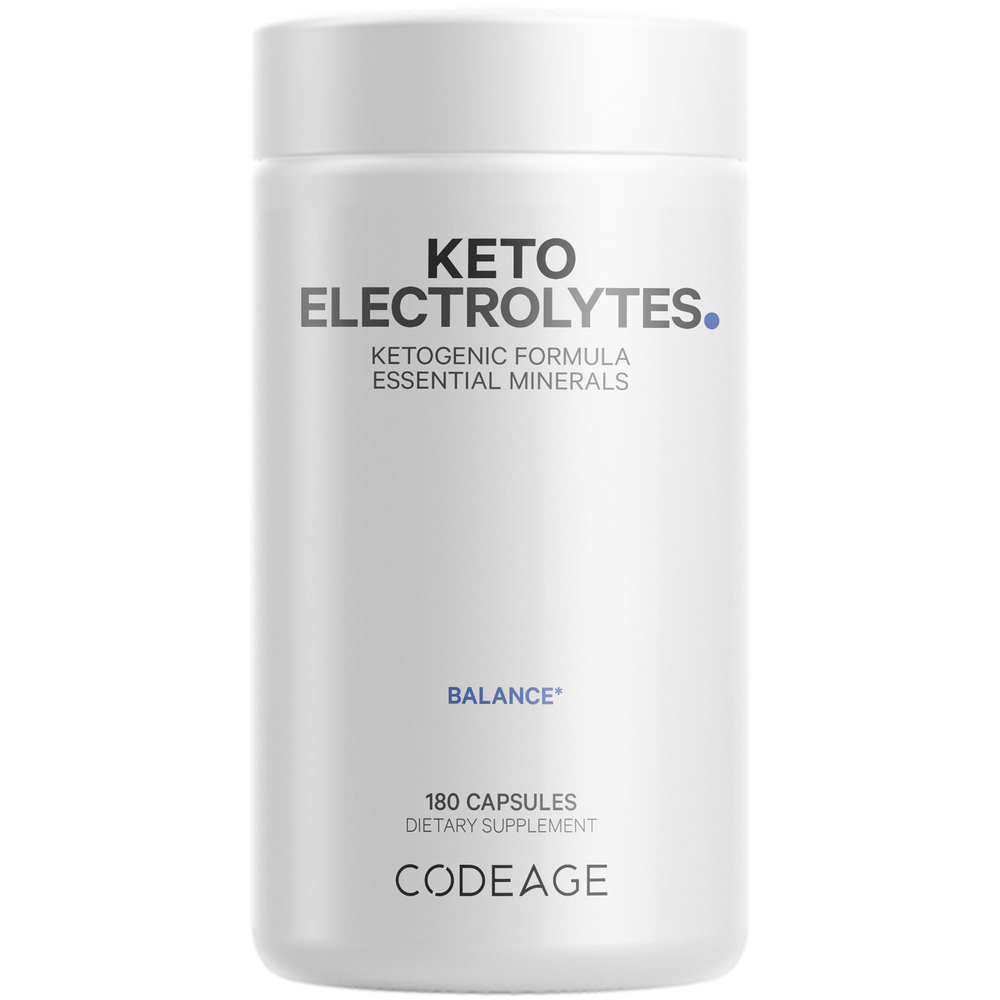 SKU: COD404-853919008007
Codeage Keto Electrolytes Supplement is an advanced electrolyte solution that offers vegan ingredients like Magnesium, Calcium, Potassium, and Salt as sodium chloride. These minerals salts are specifically designed to be used as a keto supplement for anyone following a keto or low carb diet as part of the hydration process.
The ingredients used in this advanced solution are known to:
May help with fatigue*
Support muscle cramps from nutrient deficiency*
Support sleep*
Support mental focus*
Suggested Use:
Adults take 2 capsules daily with 8 ounces of water or your favorite beverage. May be taken with or without food. May take up to 4 servings daily as needed. If supplementing with Vitamin D, take Codeage Keto Electrolytes at the same time for added absorption.*
Serving Size:
2 Capsules
Amount Per Serving
Calcium .
.. 99 mg
(as Calcium Carbonate)
Magnesium
... 200 mg
(as Magnesium Chloride Hexahydrate)
Potassium
... 100 mg
(as Potassium Chloride)
Sodium Chloride
... 350 mg
Other Ingredients:
Methylcellulose Capsule.
Does not contain:
GMO, gluten, dairy, soy, carriers, fillers & artificial ingredients.
Ideal for Vegan and Keto Diet
Warning
: Do not exceed recommended dose. Pregnant or nursing mothers and individuals with a known medical condition should consult a physician before using this or any dietary supplement. Please use caution if you have any allergies or sensitivities to any of the listed ingredients. Not intended for those under the age of 18.