Kids Immune Fortifier
Herb Pharm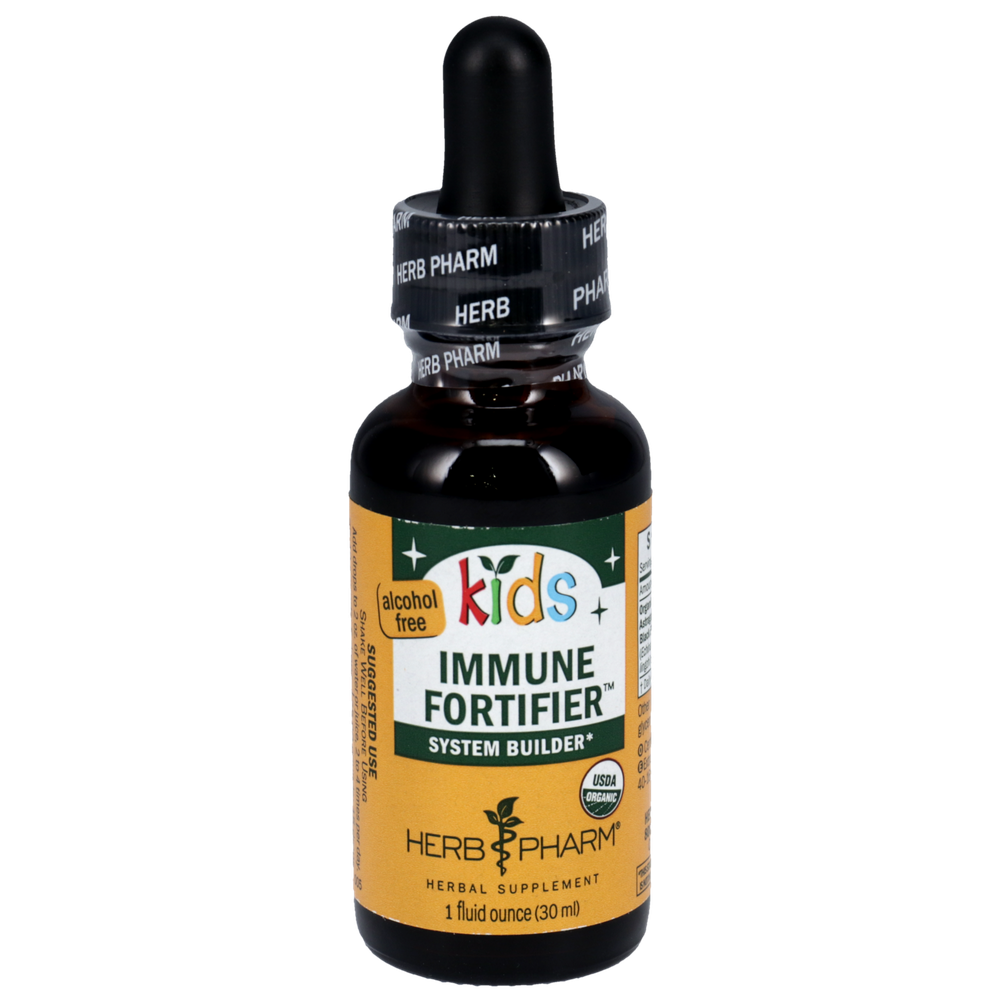 SKU: HE4-FKFORT01
Helps prepare and restore the immune system*.
Kids version of our Daily Immune Builder.
Shake Well Before Using
Add drops to 2 oz. of water or juice, 2 to 4 times per day.
25-49 pounds: 5 drops
50-74 pounds: 10 drops
75-99 pounds: 15 drops
100+ pounds: 20 drops
Consult a physician for use with children younger than 2 years old. Best taken between meals.
Serving Size: 5 drops
Amount Per Serving
Certified organic extract blend ... 280mg
Astragalus root (Astragalus membranaceus) O
Elderberry fruit (Sambucus nigra) O
Echinacea root (Echinacea purpurea) O F
Reishi mushroom (Ganoderma lucidum) O
Cinnamon bark (Cinnamomum aromaticum) O
Other Ingredients: Certified organic vegetable glycerin & distilled water.
Non-GMO & Gluten-Free
Contains No Alcohol
Extraction rate 14-57 mg fresh herb, 43-170 mg dry herb
O=Certified Organic
F=Fresh (undried)
Certified organic by Organic Certifiers.
Keep out of the Reach of Children
It looks like there are no similar
products available