Kids Immune Avenger
Herb Pharm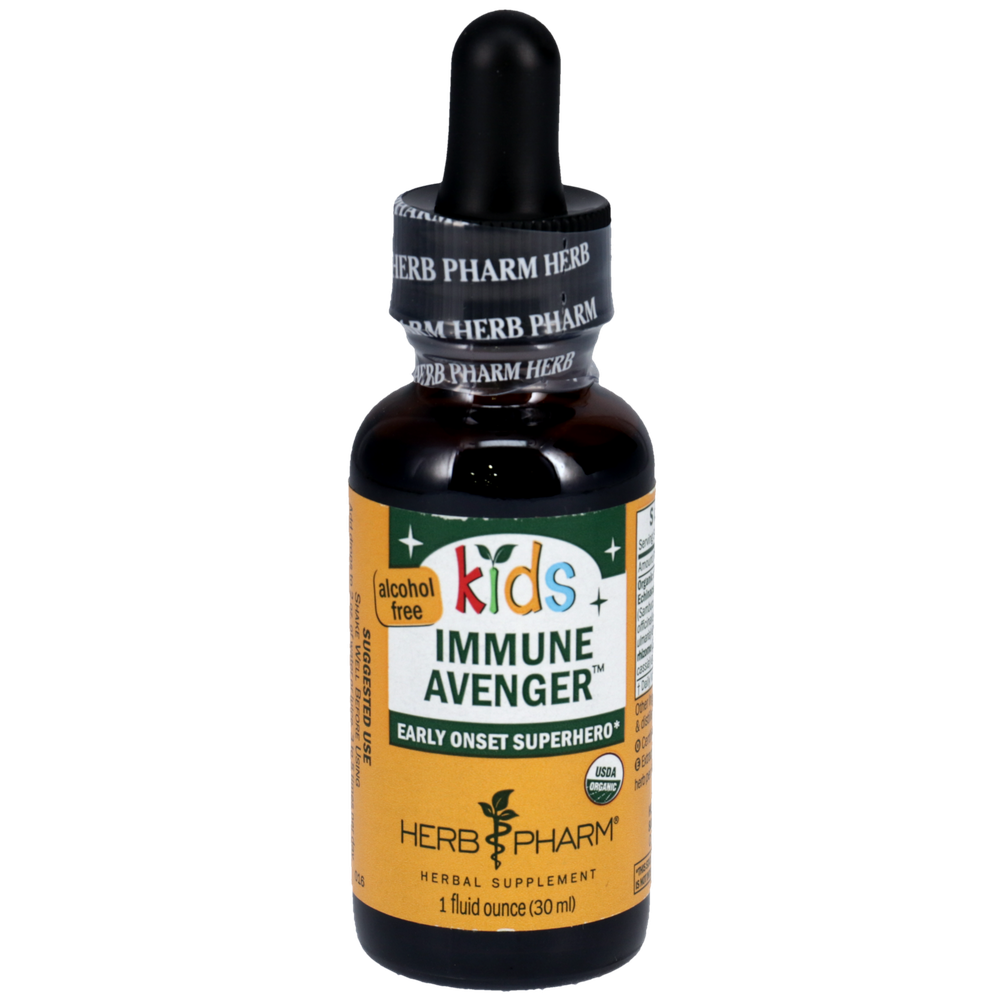 SKU: HE4-FCHWINT01
Immune System Active Responder*
Kids version of Herb Pharms Rapid Immune Boost.
Shake Well Before Using
Add drops to 2 oz. of water or juice, 3 to 5 times per day.
25-49 pounds: 5 drops
50-74 pounds: 10 drops
75-99 pounds: 15 drops
100+ pounds: 20 drops
Consult a physician for use with children younger than one year old. Best taken between meals.
Serving Size: 5 drops
Amount Per Serving
Organic extract blend ... 259mg
Echinacea root (Echinacea purpurea), Elderberry fruit (Sambucus nigra), Meadowsweet leaf & flower (Filipendula ulmaria), Hyssop leaf & flower (Hyssopus officinalis), Ginger rhizome (Zingiber officinale), Horseradish root (Armoracia rusticana), Thyme herb (Thymus vulgaris), Cinnamon bark (Cinnamomum aromaticum)
Other Ingredients: Certified organic vegetable glycerin and distilled water.
Non-GMO & Gluten-Free
Keep Out of the Reach of Children
Store away from heat & light
It looks like there are no similar
products available