Korean Ginseng 1:2
MediHerb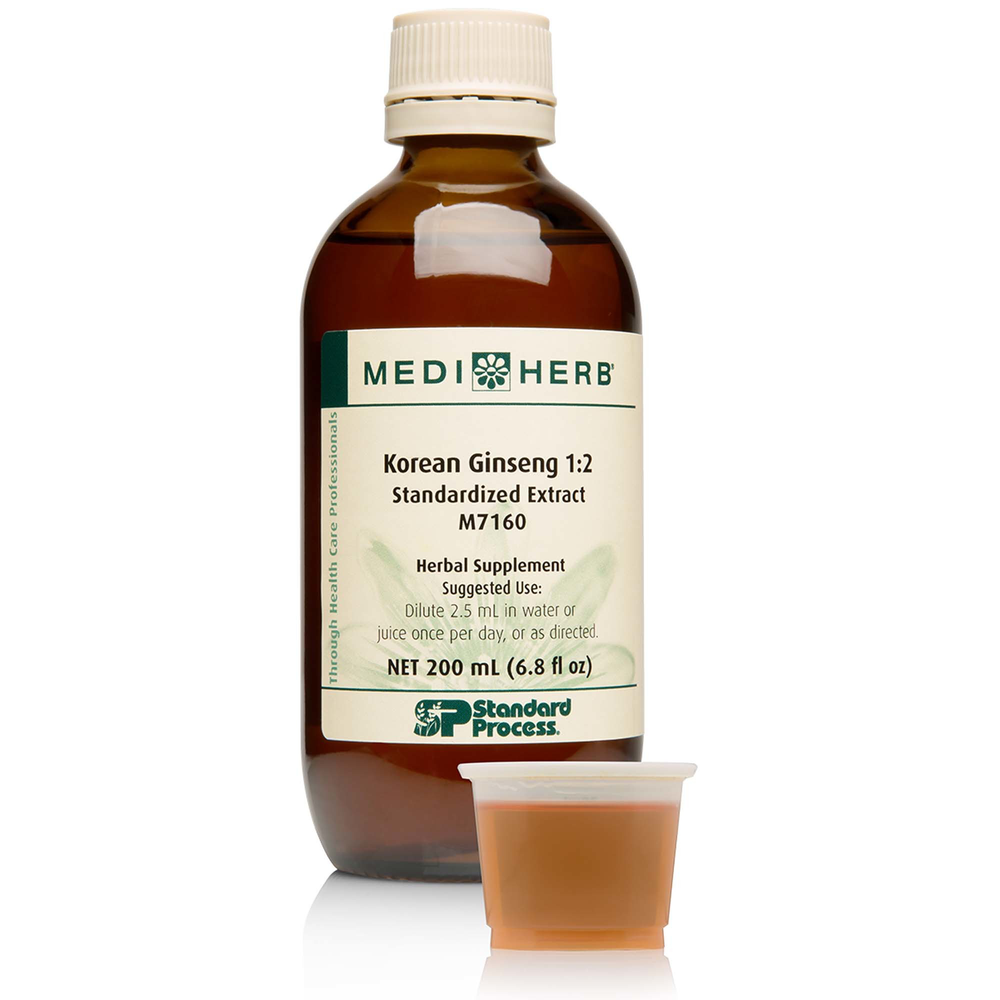 SKU: MDH-M7160
Korean Ginseng 1:2 contains Panax Ginseng root traditionally used to promote vitality and stamina and work as a tonic to benefit the entire body. Korean Ginseng has been traditionally used in Chinese herbal preparations to:
Promote vitality and stamina in people of any age
Work as a tonic to benefit the entire body
Maintain feelings of general well-being when experiencing temporary stress
Help maintain proper energy*
Dilute 2.5 mL in water or juice once per day, or as directed.
Serving Size:
2.5 mL
Amount Per ServingCalories
... 10
Korean Ginseng main root 1:2 extract
... 2.5mL
from Panax ginseng main root 1.25 gContaining ginsenosides* 26 mg
Other Ingredients:
60% alcohol, purified water, and glucose.
*Rb2 to Rb1 is NLT 0.4 by HPLC
Caution:
Not to be used during pregnancy and lactation unless otherwise directed by a qualified health care professional. Discontinue during an acute infection or fever.