Rhodiola & Ginseng Complex
MediHerb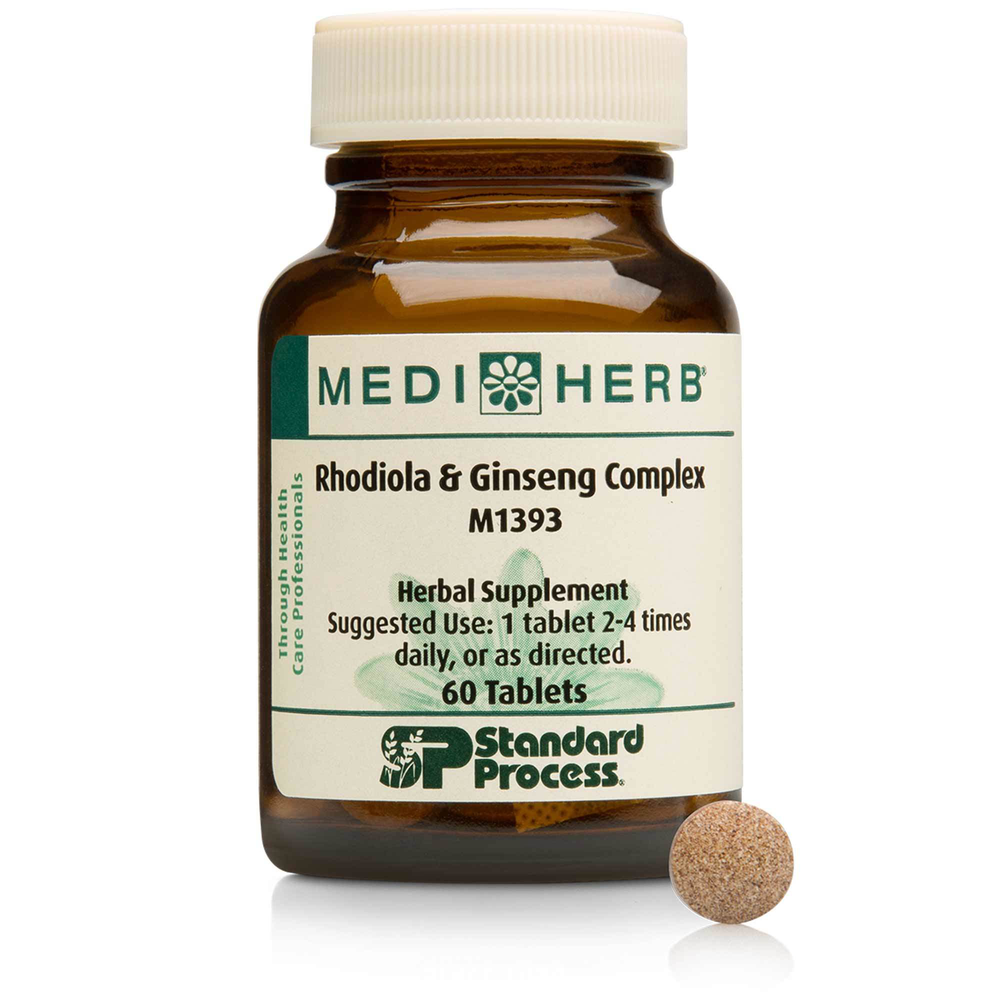 SKU: MDH-M1393
Rhodiola & Ginseng Complex is an adaptogenic tonic which contains Rhodiola root and Korean Ginseng to enhance vitality and stamina. These herbs have been traditionally used in herbal preparations to:
Support mental clarity and cognitive function
Promote vitality and stamina
Help maintain proper energy
Support physical endurance*
Take 1 tablet 2 - 4 times daily, or as directed.

Serving Size:
1 Tablet
Amount Per ServingRhodiola root 4:1 extract
... 150mg
from Rhodiola rosea root 600 mg Containing rosavins 4.5 mg and salidroside 1.5 mg
Korean Ginseng root 5:1 extract
... 100mg
from Panax ginseng root 500 mg Containing ginsenosides* 8.4 mg
Other Ingredients:
Microcrystalline cellulose, dibasic calcium phosphate dihydrate, sodium starch glycolate, dextrose, hypromellose and magnesium stearate.
Caution:
Not to be used during pregnancy and lactation unless otherwise directed by by a qualified health care professional. Discontinue during an acute infection or fever.