Rhodiola & Schisandra
MediHerb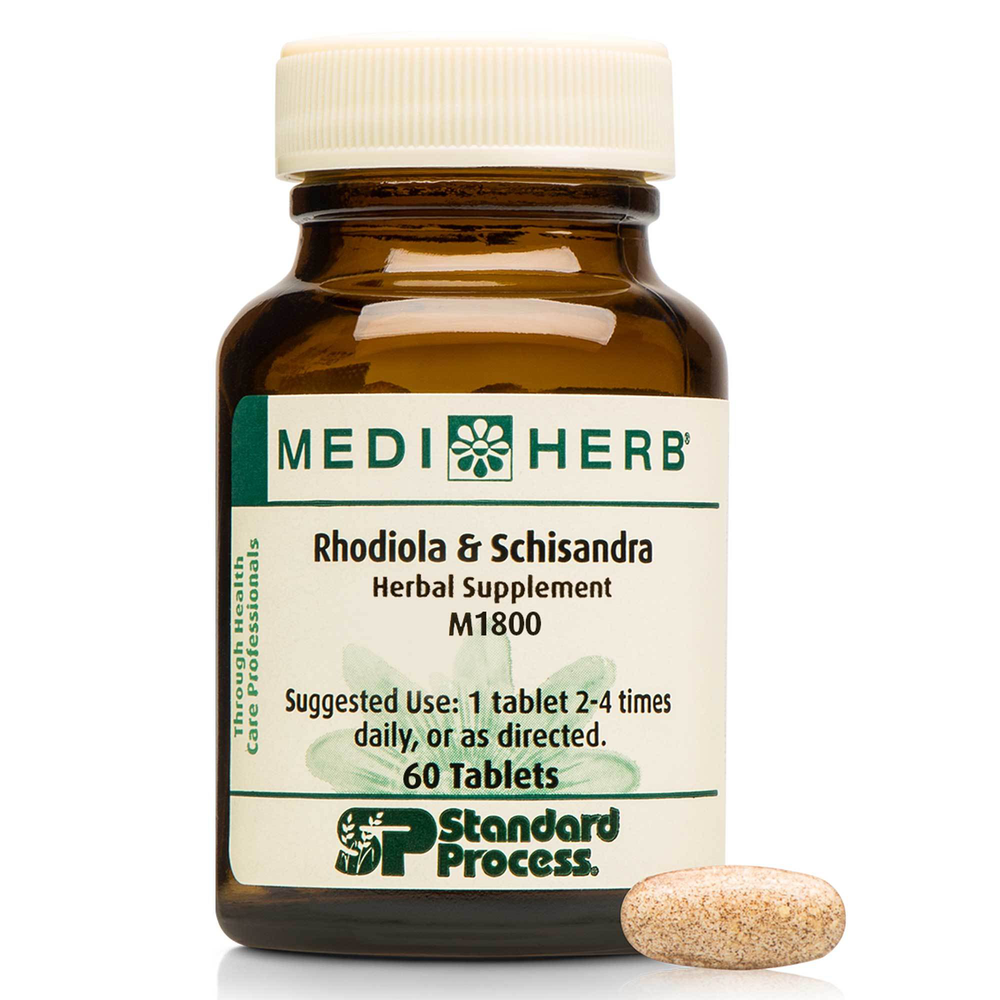 SKU: MDH-M1800
Rhodiola & Schisandra contains Rhodiola root and Schisandra fruit to provide nervous system support during times of stress. These herbs have been traditionally used in herbal preparations to:
Help the body adapt to the changes of everyday life
Maintain feelings of general well-being when experiencing temporary stress
Help maintain proper energy and support healthy physical performance
Work as a tonic to benefit the entire body*
Take 1 tablet 2-4 times daily, or as directed.
Serving Size:
1 Tablet
Amount Per ServingRhodiola root 20:1 extract
... 150mg
from Rhodiola rosea root 3.0 gContaining salidroside 1.5 mg and rosavins 4.5 mg
Schisandra fruit 6:1 extract
... 110mg
from Schisandra chinensis fruit 660 mg
Other Ingredients:
Microcrystalline cellulose, sodium starch glycollate, hypromellose, magnesium stearate and silicon dioxide.
Caution:
Not to be used during pregnancy and lactation unless otherwise directed by a qualified health care professional.