Rhodiola Extract Plus
Vitanica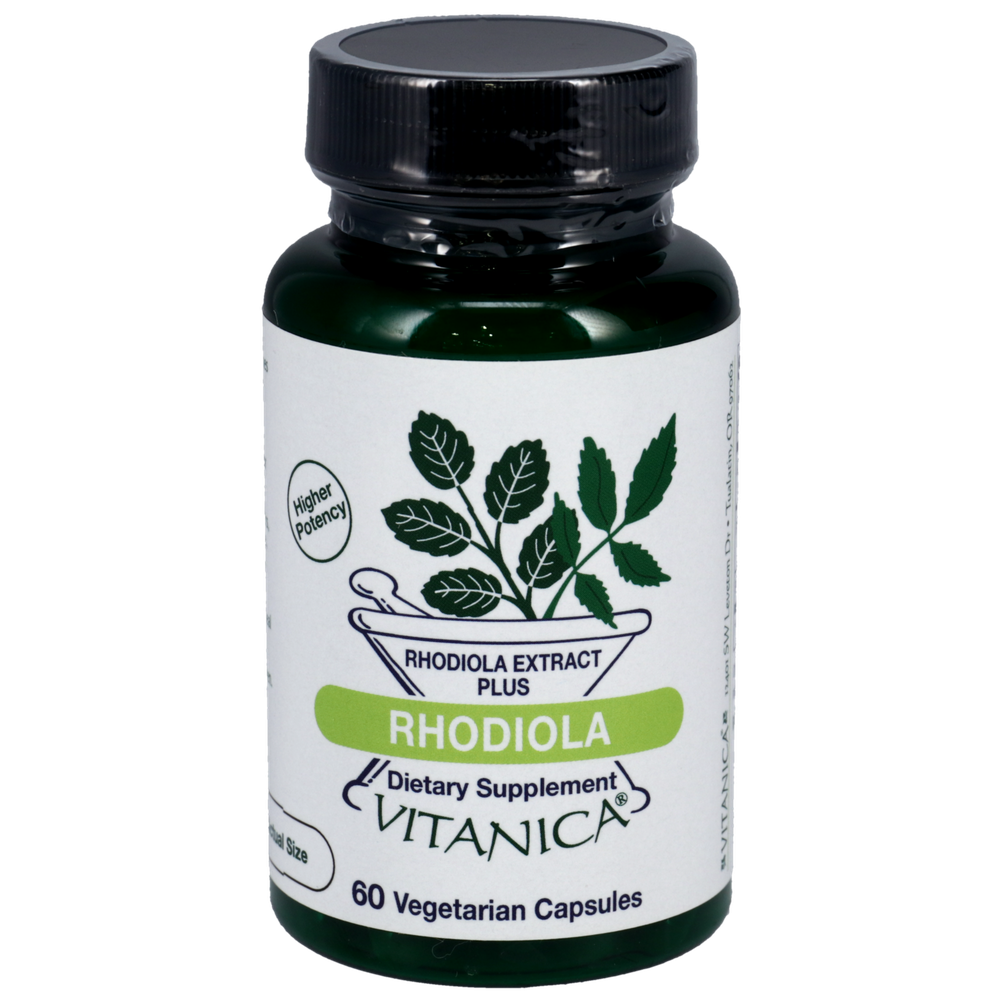 SKU: VTC-01230
Rhodiola Extract Plus 60c is available by Vitanica.

Rhodiola has the broadest range of action of any other medicinal plant to date. Whether it's fatigue, depression, stress, headaches, insomnia, memory problems, irregular menses or even fertility, rhodiola may be the perfect solution.
One (1) or two (2) capsules daily. For temporary use (2 days maximum) up to six (6) capsules daily. Best taken on an empty stomach 30 minutes before breakfast and/or lunch.
Serving Size: 1 Capsule
Rhodiola rosea root extract ...200mg
(3% rosavin, 1% salidroside)
Rhodiola rosea root ...85mg
Contains - Vegetable cellulose, l-leucine and water
Keep in a cool, dry place out of reach of children.
Rhodiola is not recommended for individuals with bipolar disorder. Do not use if pregnant or nursing.