Circulation (Cardio Support) - Mixed Berry
Fenix Nutrition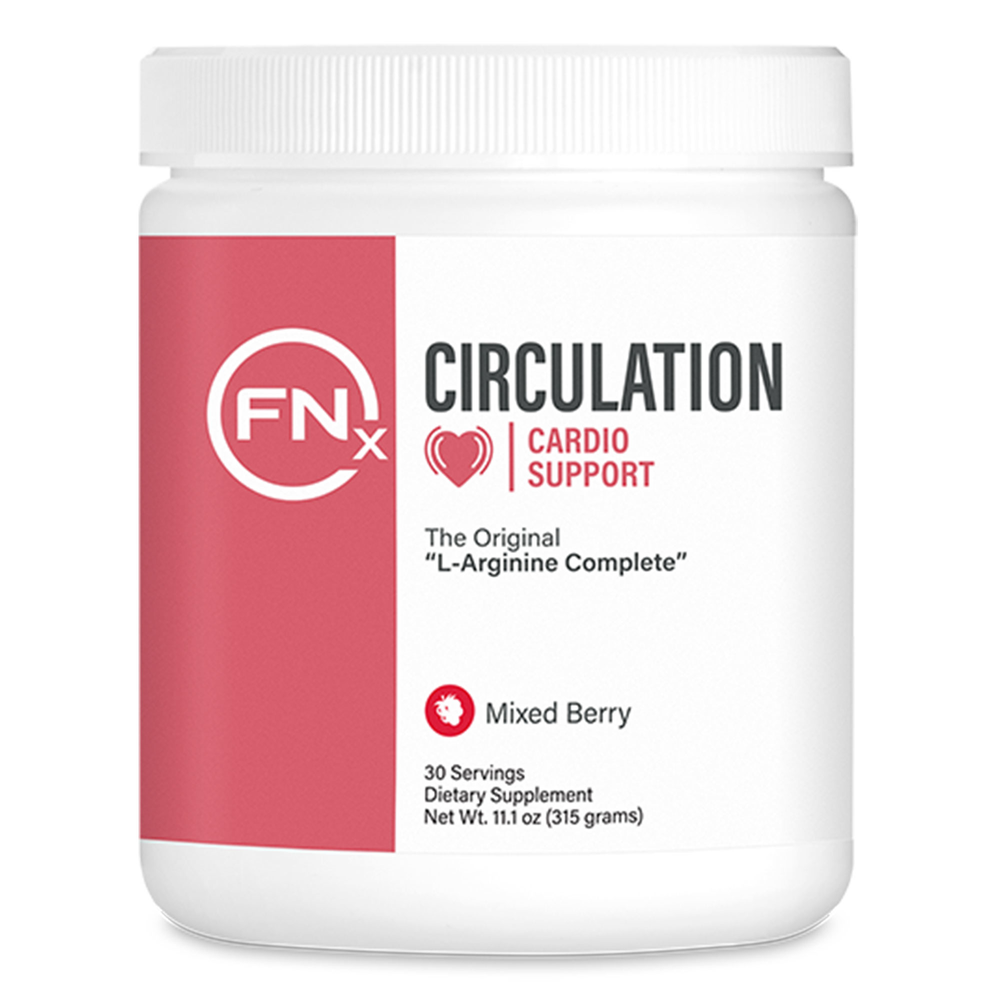 SKU: FNX-1001
Formerly known as 'L-Arginine Complete," Circulation (Cardio Support) is a Nitric Oxide Formula, consisting of an L-Arginine and L-Citrulline blend to provide a prolonged daily nitric oxide boost. 


 
Suggested Use:
Mix 1 serving (one scoop) of Circulation (Cardio Support) - Mixed Berry into 10-12 ounces of water, a smoothie, or other preferred liquid. Stir, blend, or shake to dissolve. For colder liquids, stir for up to one minute to dissolve. Take 1 serving (one scoop) daily. Can be taken twice daily, if preferred.
Serving Size: 10.5g (1 Level Scoop)
Amount Per Serving
Calories ... 10
Vitamin C ... 90mg
(as Ascorbic Acid)
Vitamin D ... 62mcg
(as Cholecalciferol)
Vitamin K ... 20mcg
(as Menaquinone-7)
Niacin … 20mg
(as Niacinamide)
Vitamin B6 ... 2mg
(as Pyridoxine HCL)
Folate ... 400mcg DFE
(as 240 mcg Folic Acid)
Vitamin B12 ... 15mcg
(as Methylcobalamin)
Magnesium ... 20mg
(as Magnesium Citrate)
Chromium ... 200mcg
(as Chromium Picolinate)
Nitrix Oxide Blend … 6000mg
L-Arginine ... 5000 mg
L-Citruline ... 1000mg
Black Pepper … 5mg
(Piper Nigrum) (Fruit) Extract

Other Ingredients: Citric Acid, Silica, Natural Flavors, Stevia Leaf Extract,Beta Carotene (color).


 
If pregnant, nursing, or taking prescription drugs, consult your healthcare professional prior to use.