L-Arginine Complete - Peach Lemonade
Fenix Nutrition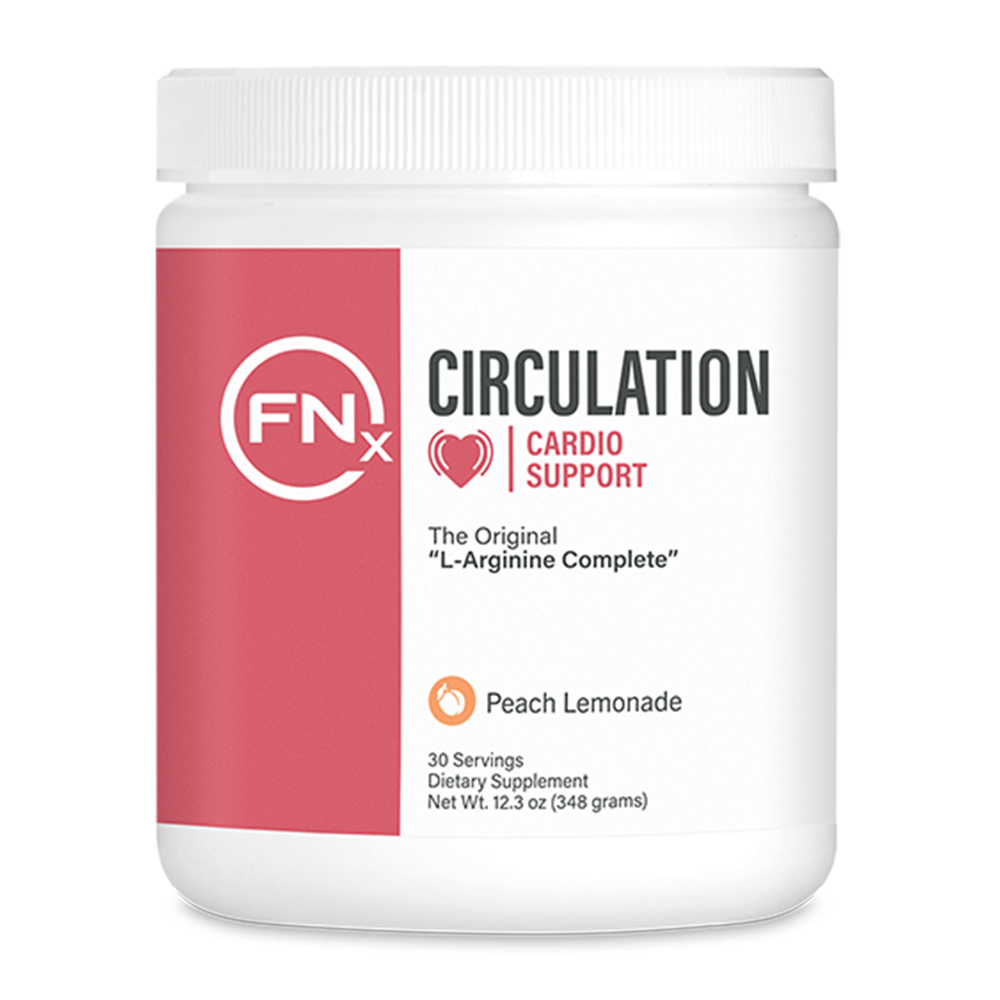 SKU: FNX-1001PeachLemonade
L-Arginine Complete was formulate by following Nobel Prize winning research, which doctors and scientists claim to be one of the greatest advancements in the last 50 years in the battle to naturally reduce the risk of cardiovascular disease including, Heart Attack, High Blood Pressure, Stroke, High Cholesterol and Neuropathy.
It has been well know in the medical community that people suffering with cardiovascular issues such as high blood pressure, high cholesterol, poor circulation, peripheral neuropathy and even low libido are more than likely lacking the life saving molecule we call
NITRIC OXIDE. Science has discovered that by taking the correct amounts of the amino acids L-Arginine and L-Citrulline, one can easily reverse this lack of Nitric Oxide and reduce the risk of suffering from the painful and sometimes deadly effects of heart disease, namely heart attack and stroke. L-Arginine Complete has made the process for you to get this Miracle Molecule SIMPLE, PAIN FREE, and VERY AFFORDABLE.
Mix 1 serving (1 scoop) in 8-12oz of water (to taste). Stir or shake to dissolve. For very cold water, dissolve for one minute. Take 1 serving (1 scoop) up to twice per day.
Serving Size: 10 grams (1 level scoop)
Amount Per Serving
Calories ... 30
Calories from Fat ... 0
Total Fat ... 0g
Total Carbohydrate ... 1g
Sugars ... 0g
Fiber ... 0g
L-Arginine ... 5000mg
L-Citrulline ... 2000mg
Vitamin C ... 60mg
(Ascorbic Acid)
Vitamin D3 .. 2, 500IU
(Cholecalciferol)
Vitamin K2 ... 20mcg
(Menaquinone)
Vitamin B3 ... 18mg
(Niacinamide)
Vitamin B6 ... 2mg
(Pyridoxine HCL)
Vitamin B12 ... 15mcg
(Methylcobalamin)
Folate ... 400mcg
(Folic Acid)
Magnesium ... 20mg
Chromium Picolinate ... 200mcg
Black Pepper Extract ... 5mg
Other Ingredients: Citric acid, natural flavors, beet powder, natural yellow lemon powder, stevia extract
Caution: Consult your health care provider before using this product if you are pregnant, nursing or have a known medical condition or use prescription medications.
Store in a cool, dry place. Slight color changes may occur over time from the natural fruit flavor. This is normal and does not change efficacy or potency.
It looks like there are no similar
products available