Lactic Acid Yeast™ Wafers
Standard Process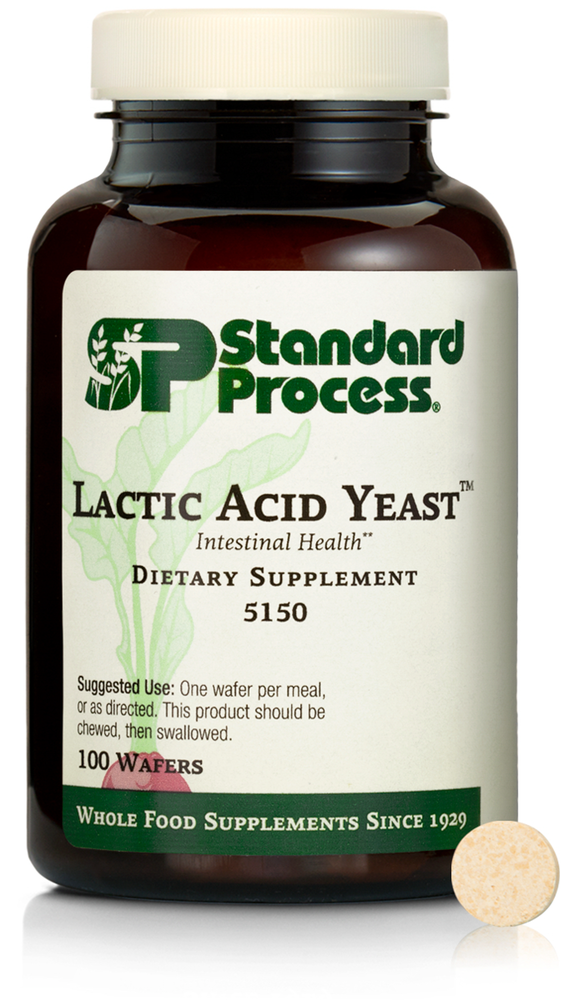 SKU: STP-5150
Lactic Acid Yeast supports a healthy intestinal environment.*
Cleanses and promotes healthy function in the lower gastrointestinal tract*
Take one wafer per meal, or as directed. This product should be chewed then swallowed.
Serving Size:
1 Wafer
Amount Per ServingCalories
... 5
Cholesterol
... 5mg
Total Carbohydrate
... 1g
Proprietary Blend
... 880mg
Organic corn, whey (milk), malt syrup, and yeast (Saccharomyces cerevisiae).
Other Ingredients:
Cellulose, honey, glycerine, calcium stearate, and arabic gum.
Caution:
This product is processed in a facility that manufactures other products containing soy, milk, egg, wheat, peanut, tree nuts, fish, and shellfish.