Libido Stim-M
Designs for Health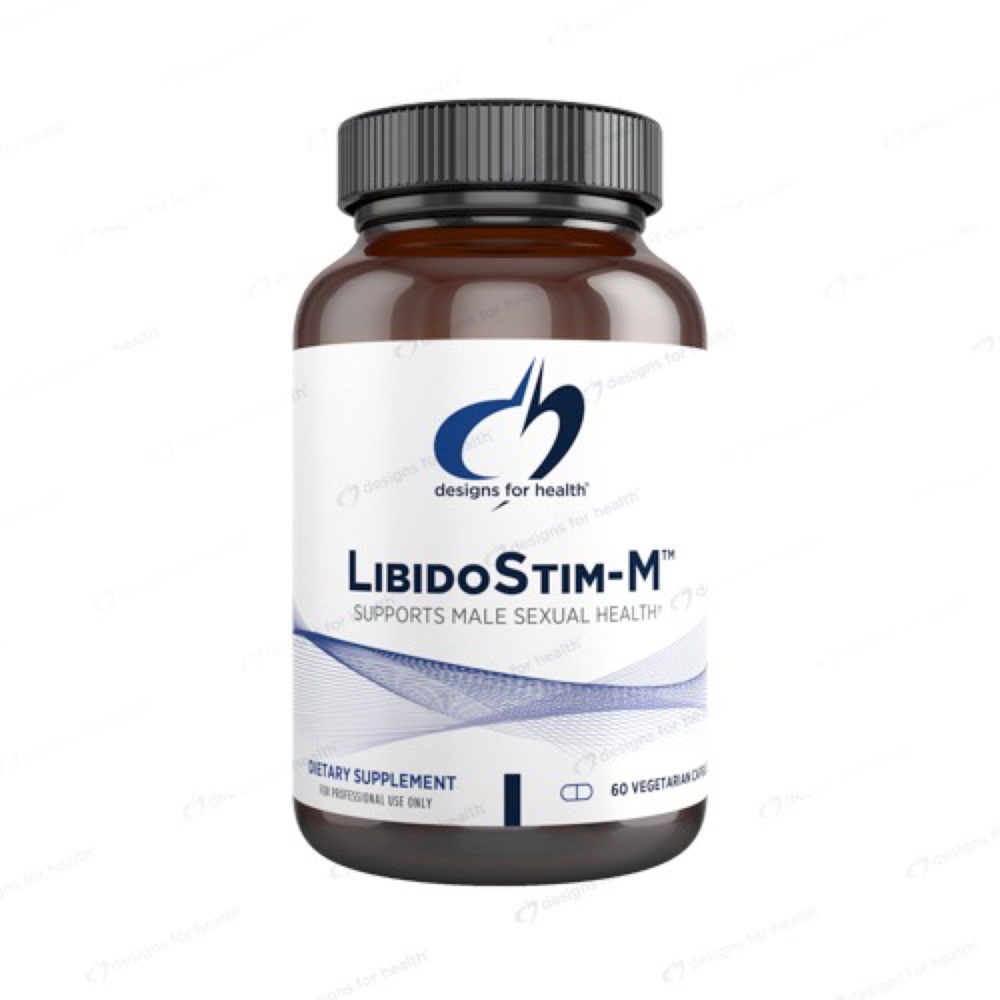 SKU: DFH-LSM060
LibidoStim-MTM features the herb Tongkat ali (Eurycoma longifolia), which boasts a variety of published clinical trials touting its effectiveness. This ingredient helps maintain normal testosterone levels which are important for supporting sexual desire and fertility (sperm concentration/motility), as well as mood and energy. The combination of Tongkat ali with DIM, and additional botanicals in LibidoStim-MTM provides safe support for normal testosterone production, erectile function, and desire.*
Made with non-GMO ingredients.
As a dietary supplement, take two capsules per day, or as directed by your health care practitioner.
Serving Size: Two Capsules
Amount Per Serving
Tribulus ... 300mg*
(Tribulus terrestris)(aerial)
[standardized to contain 40% saponins]
Chrysin ... 200mg*
Tongkat ali ... 100mg*
(as LJ100®)(Eurycoma longifolia)(root)
[standardized to contain 22% bioactive eurypeptides and 40% glyco saponins]
Horny Goat Weed ... 100mg*
(Epimedium sagittatum)(aerial)
[standardized to contain 20% icariins]
Ginkgo Extract ... 100mg*
(Ginkgo biloba)(leaf)
[standardized to contain 24% ginkgo flavonglycosides and 6% terpene lactones]
DIM ... 100mg*
(Diindolylmethane)
Boron ... 6mg*
(as Bororganic Glycine)
Other Ingredients: Cellulose (capsule), microcrystalline cellulose, sunflower lecithin, vegetable stearate, silicon dioxide.
This product does not contain gluten.
NOTICE
Color, size or shape may appear different between lots.
Store at room temperature. Keep out of reach of children.