NeurO2™
Apex Energetics, Inc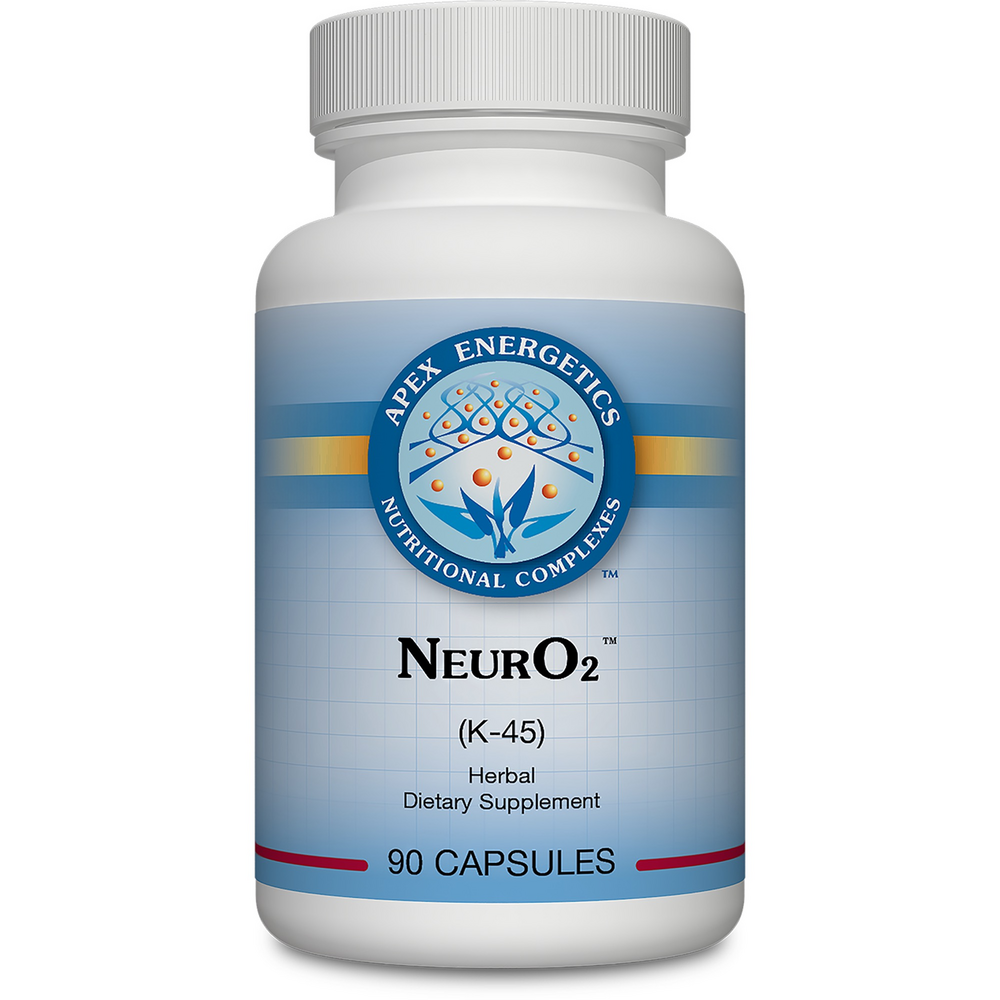 SKU: APE949-K45
NeurO2™ is uniquely designed and mechanistically balanced to support the cerebral microvasculature for healthy blood flow to the brain.* By using high quality, standardized extracts with targeted "brain nutrients" such as vinpocetine at clinically studied levels, this formula can be useful to those seeking to counter the mild effects of aging on brain health and brain function.*


Suggested Use:
Take 1 capsule 2 times a day, or as directed by your healthcare professional.


Serving Size: 1 vegetarian capsule

Amount Per Serving
Riboflavin ... 20mg
Magnesium ... 40mg
(as magnesium citrate)
Feverfew Extract ... 300mg
(Tanacetum parthenium) (flower) (standardized to 0.7% parthenolide)
Butcher's Broom Extract ... 200mg
(Ruscus aculeatus) (root, fruit & flower) (standardized to 20% saponins)
Ginkgo Extract ... 100mg
(Ginkgo biloba) (leaf) (standardized to 24% flavone glycosides and 6% terpene lactones)
Cayenne Pepper ... 40mg
(Capsicum annuum) (fruit)
Vinpocetine ... 10mg

Other Ingredients: Vegetarian capsule (hypromellose), cellulose.


Consult your healthcare professional before use if pregnant, nursing, taking medications, or for any use by minors. Do not use if safety seal is broken or missing. KEEP OUT OF REACH OF CHILDREN.