Lipid Balance
Progressive Labs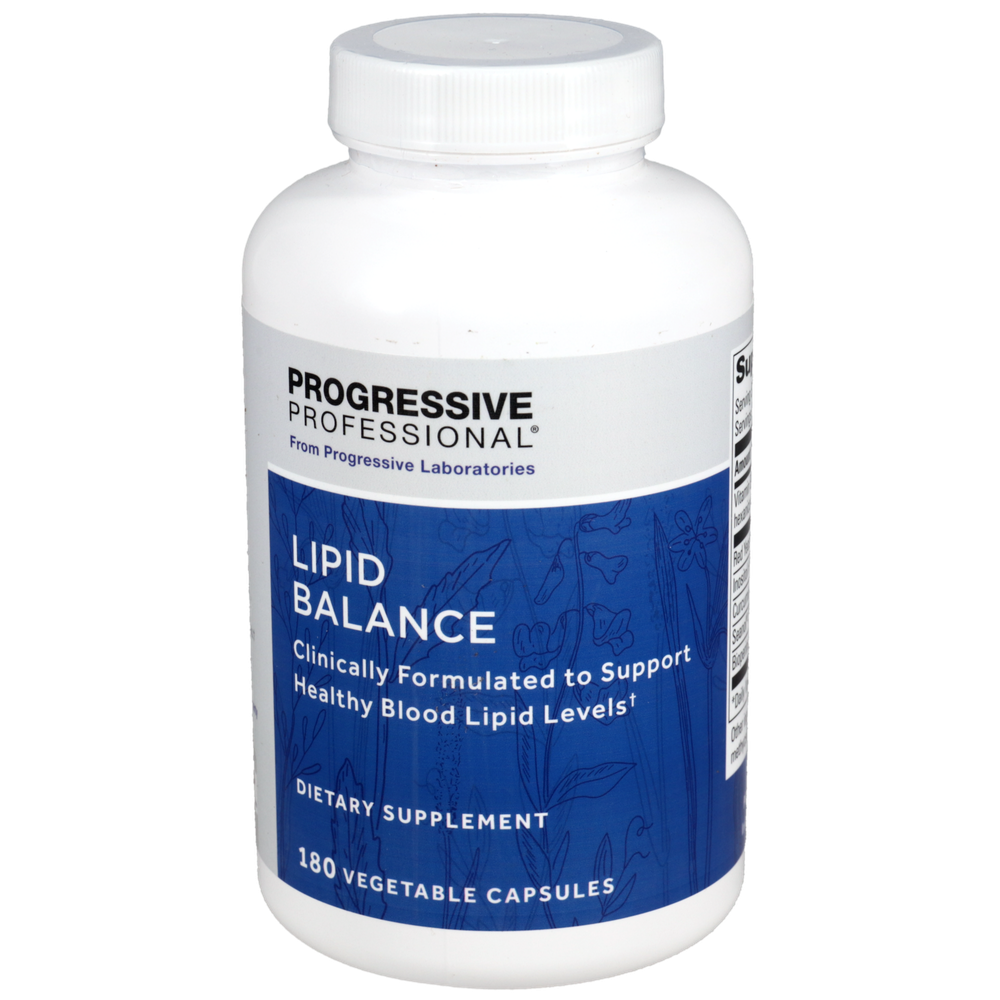 SKU: PGV-1051
Lipid Balance 180c is available by Progressive Labs.
A "signature" product, clinically formulated by Dr. Mitchell A Fleisher, M.D., D.Ht., D.A.B.F.M., Dc.A.B.C.T., to support healthy blood lipid levels.
Suggested Use:
Take three vegetable capsules twice daily or 2 capsules three times daily with meals, or as directed by a doctor.


Serving Size: 3 Capsules

Amount Per Serving
Vitamin B3 ... 460 mg
(as inositol hexanicotinate)
Red Yeast Rice Powder ... 750 mg
Inostiol Hexanicotinate ... 600 mg
Curcumin BCM-95® ... 250 mg
Seanol®, Ecklonia Cava Extract ... 15 mg
Bioperine® ... 3mg

Other Ingredients: Rice flour, silica, hydroxypropyl methylcellulose, monostearin. Contains soy.