Loquat Respiratory Syrup for Kids
Planetary Herbals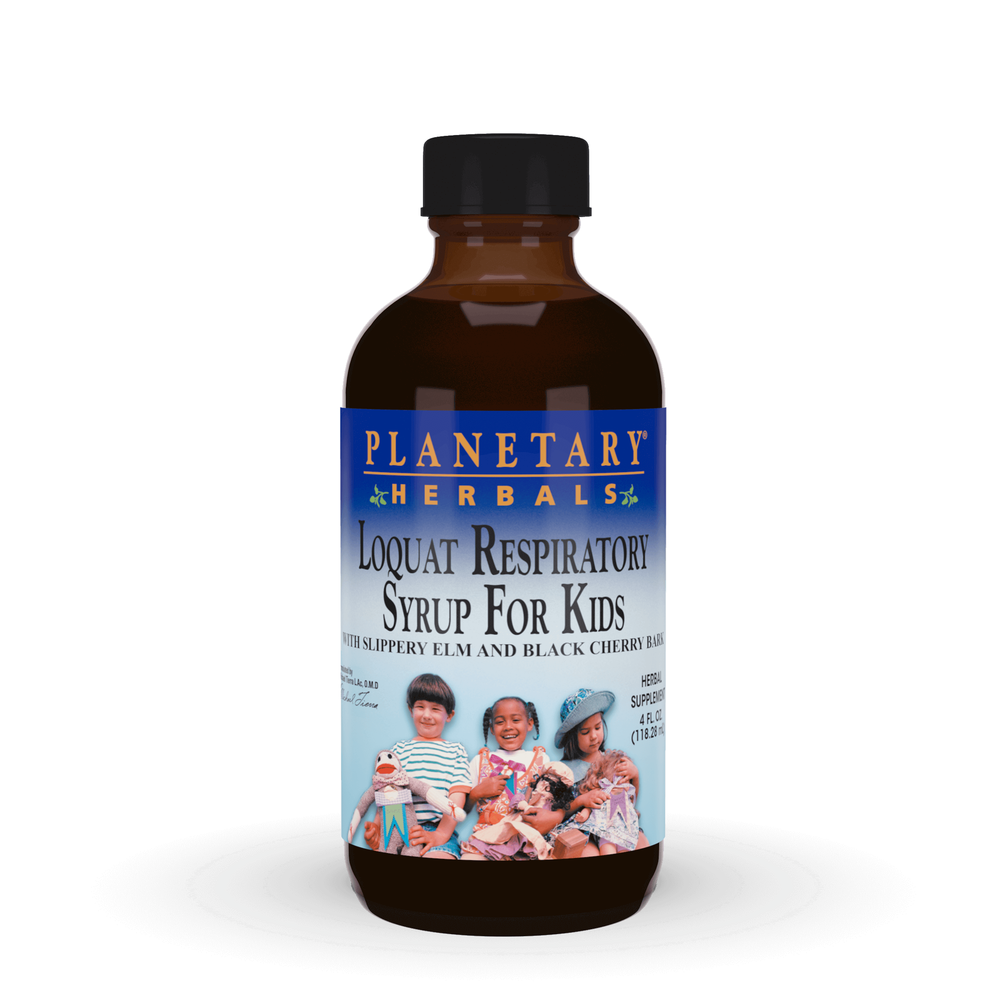 SKU: PLA-PF0598

Loquat Respiratory Syrup for Kids
With Slippery Elm and Wild Cherry Bark

Supplement Facts
Serving Size: 1 Tablespoon (approx. 15 ml)

Amount Per Serving
Calories: 45
Total Carbohydrate: 10 g
Sugar: 1 g
Proprietary Extract Blend: 15 ml
Loquat Leaf, Zhejiang Fritillary Bulb, Black Cherry Bark, Slippery Elm Bark, Platycodon Root, Trichosanthes Seed, Polygala Root, Poria Sclerotium, Schisandra Fruit, and Chinese Licorice Root.

Other Ingredients
vegetable glycerin, deionized water, honey, molasses, and peppermint oil.

Suggested Use
Shake well before using. Take every 2 hours as needed: Toddlers ages: 1 to 3 years: 1/2 teaspoon (approx. 2.5 ml), children ages 3 to 10: 1 teaspoon (approx. 5 ml), children 10 years or older and adults: 1 tablespoon (approx. 15 ml). Do not exceed 6 doses in a 24-hour period. Not intended for long-term use. If the need to use this product persists more than 6 weeks, discontinue use and consult your physician.

Warning
If you are pregnant, may become pregnant, breastfeeding, have gastric ulcers, hypertension, a chronic persistent cough, or are taking any prescription drug, consult your physician before taking this product. Product contains honey; do not use if you are allergic to bee products. Not for use by children under 1 year of age. Do not use if tamper-evident seal is broken or missing.

Storage
Keep out of the reach of children.
Store in a cool, dry place.