Lung Formula
Banyan Botanicals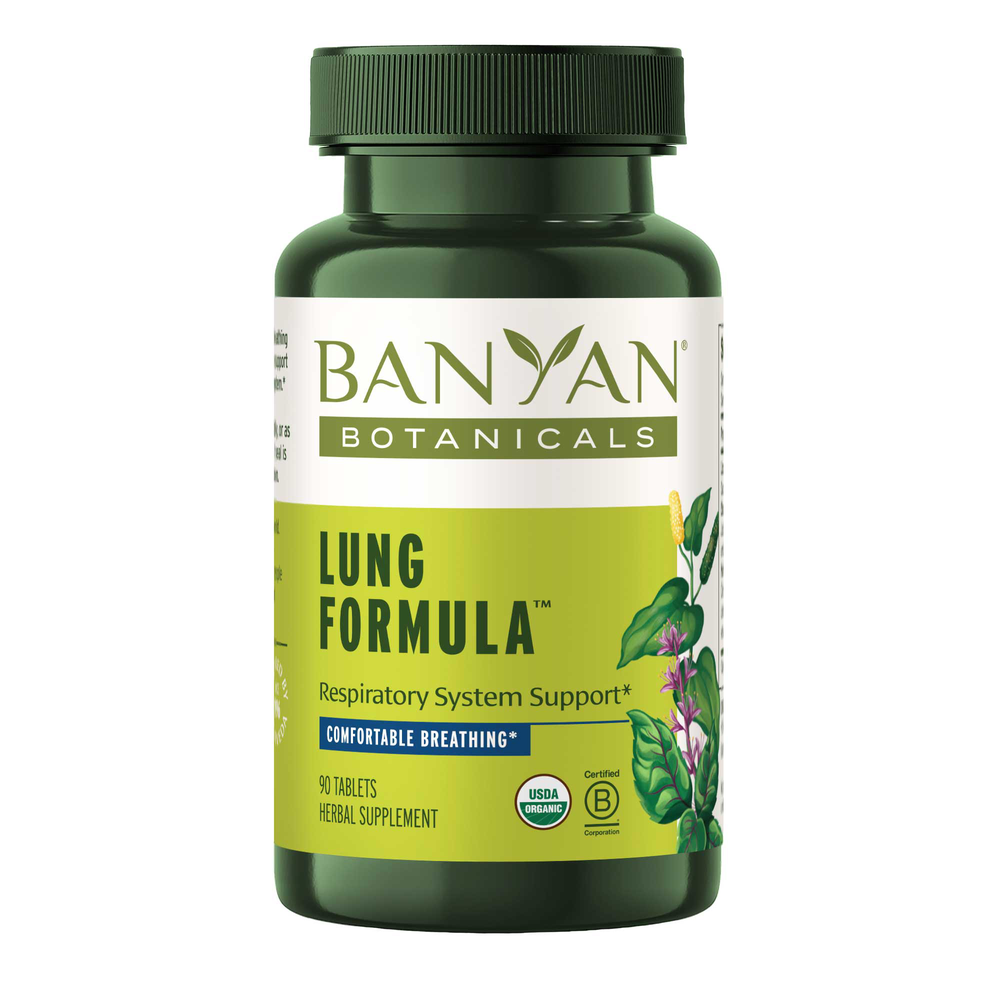 SKU: BAN-1191
Supports Proper Function of the Lungs*
• Strengthens and rejuvenates the respiratory system*
• Supports proper function of the immune system*
• Promotes healthy respiration*
• Reduces excess kapha in the lungs*
Lung Formula is a rejuvenating tonic designed to strengthen and support the respiratory system.* This synergistic blend of herbs for lungs nourishes the lung tissue and bolsters the body's natural defenses.* It is very useful for removing excess kapha from the lungs and sinuses.* Containing bitter and pungent herbs with a specific affinity for the lungs, Lung Formula cleanses the respiratory tract and supports clear and comfortable breathing.* The ingredient pippali supports the body's natural production of hemoglobin, and thus a rich supply of oxygen to the body.* Lung Formula supports the proper dilation of the bronchial tubes, and soothes and relaxes the muscles and tissues in the chest region.*
Take 1–2 tablets, once or twice daily, or as directed by your health practitioner.
Not to be used during pregnancy. If you are nursing, taking medications, or have a medical condition, please consult with your health care practitioner prior to the use of this product. Keep out of the reach of children.
Store in a cool, dry place. Do not use if seal is broken or missing. Free of gluten, soy, and dairy. 100% vegetarian.