Magnesium Citrate
Metabolic Maintenance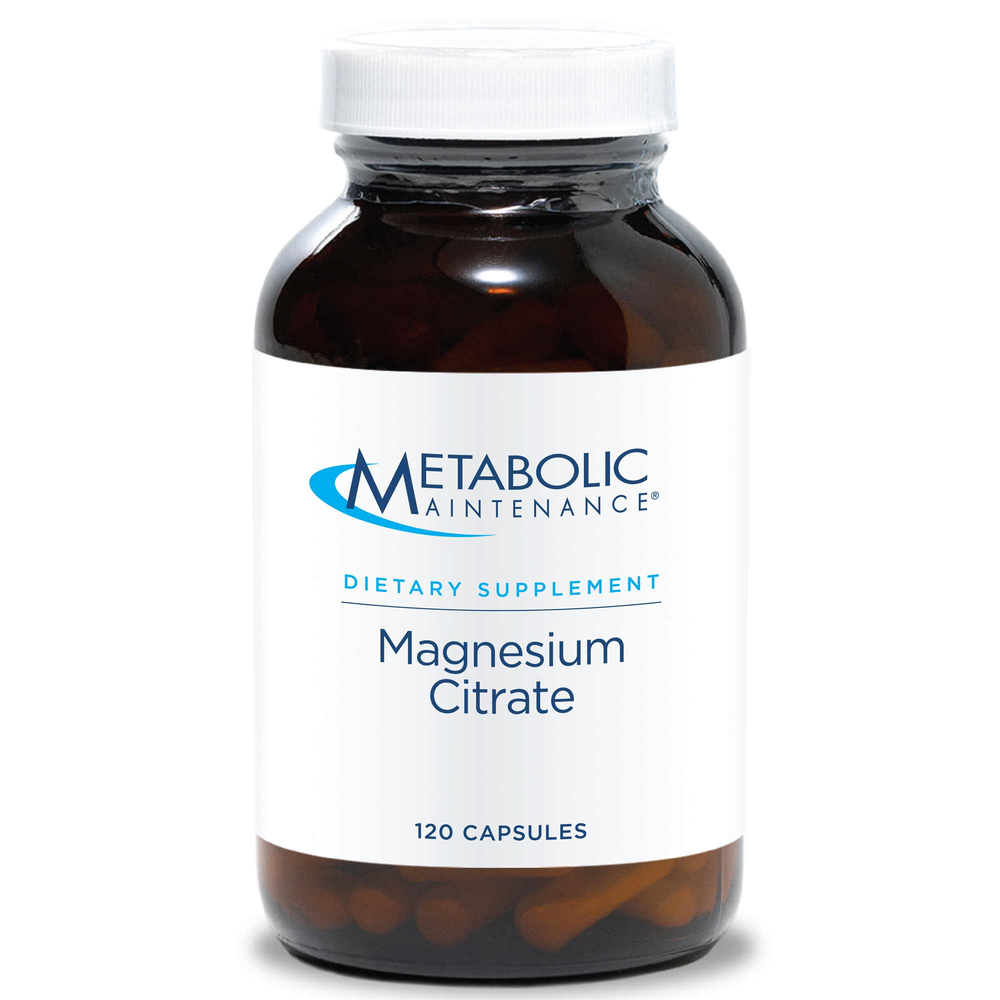 SKU: ME3-00428
Magnesium makes up the center of every ATP (energy) molecule in the body. This form can improve gastrointestinal motility.*
Aids in bowel regularity*
Supports a calm mood and healthy sleep*
Assists in relaxing tight muscles*
Suggested Use:
Use as directed by your healthcare professional.
Serving Size: 1 Capsule
Amount Per Serving
Vitamin C ... 10mg
(as Ascorbyl Palmitate)
Magnesium ... 150mg
(as Magnesium Citrate)
Other Ingredients: Vegetarian cellulose capsule.
This product is: Egg Free, Gluten Free, Free of Nuts and Dairy Free.
Warning: Keep tightly closed in a cool, dry place, out of the reach of children.