Potassium Magnesium Citrate
Metabolic Maintenance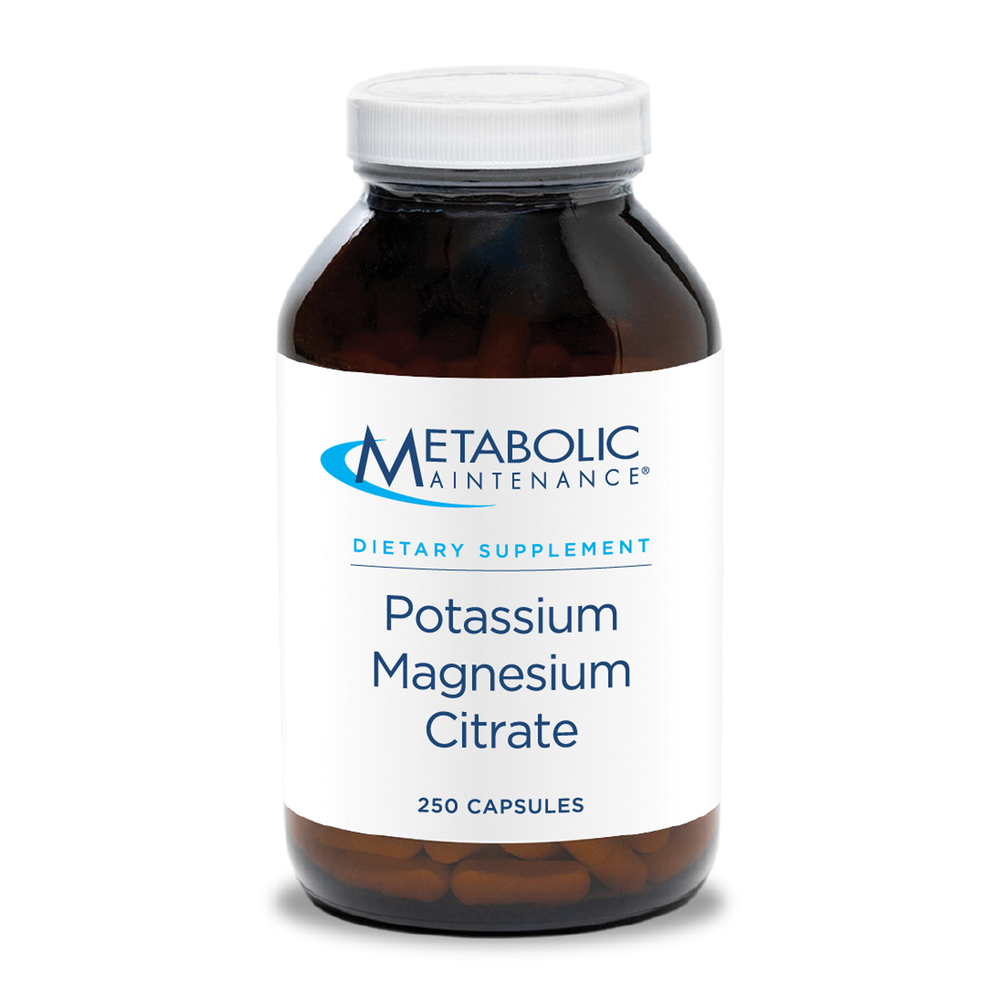 SKU: ME3-00426
Potassium Magnesium Citrate
Our highly bioavailable Potassium (K-Citrate) and Magnesium (Mag-Citrate) are combined into one capsule. Potassium is present in its highest potency allowable in a solid form as a non-prescription item, 99 mg elemental. Magnesium is provided at 125 mg per capsule elemental.
Suggested Use:
Take one (1) capsule daily, or as directed by a healthcare professional.
Serving Size: 1 Capsule
Amount Per Serving
Vitamin C ... 10 mg
(as Ascorbyl Palmitate
Magnesium ... 100 mg
(as Magnesium Citrate)
Potassium ... 90 mg
(as Potassium Citrate)
Other Ingredients: Vegetarian cellulose capsule.


Egg Free, Gluten Free, Nut Free, Dairy Free.
Warning: Keep tightly closed in a cool, dry place, out of reach of children.