Magnesium Complex
Nordic Naturals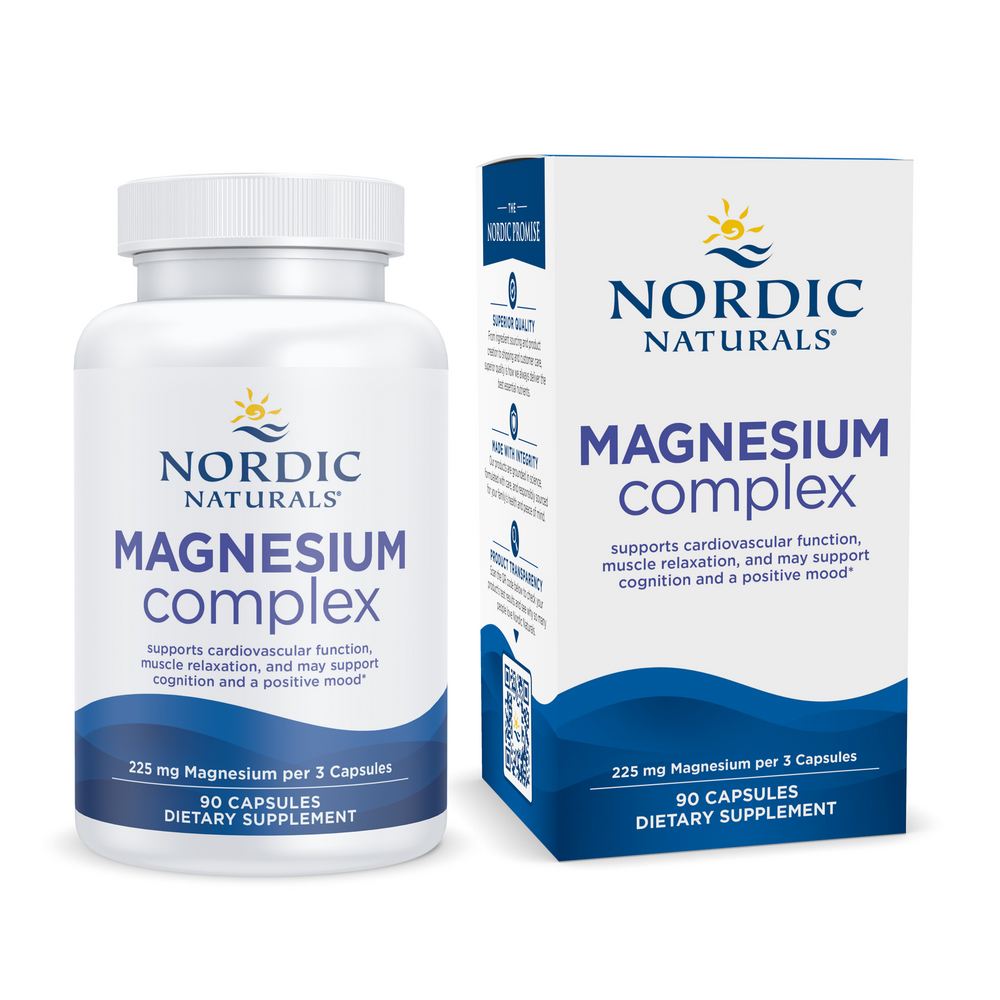 SKU: NORD-RUS01533
The essential mineral magnesium plays a critical role in energy production, muscle function, cell signaling, and numerous other functions that promote optimal brain and heart health.* Magnesium Complex combines three highly absorbable magnesium chelates—magnesium glycinate, magnesium aspartate, and magnesium taurinate—to support cellular and metabolic health, normal muscle activity and relaxation, cardiovascular function, and healthy mood and cognition.*
Three capsules daily, with food or as directed by your healthcare professional or pharmacist.
Serving Size:
3 Capsules
Amount Per Serving
Calories
... 10
Magnesium
... 225mg
(as 33% Magnesium Glycinate, 33% Magnesium Aspartate and 33% Magnesium Taurinate)
Other Ingredients:
capsule (vegetable cellulose), citric acid, magnesium stearate, microcrystalline cellulose, silica,
No gluten, milk derivatives, wheat, soy, or artificial colors or flavors.
Consult with your physician before taking this product or any dietary supplement if you are pregnant or lactating, have a known medical condition, or taking medications.