Marrow Plus
Health Concerns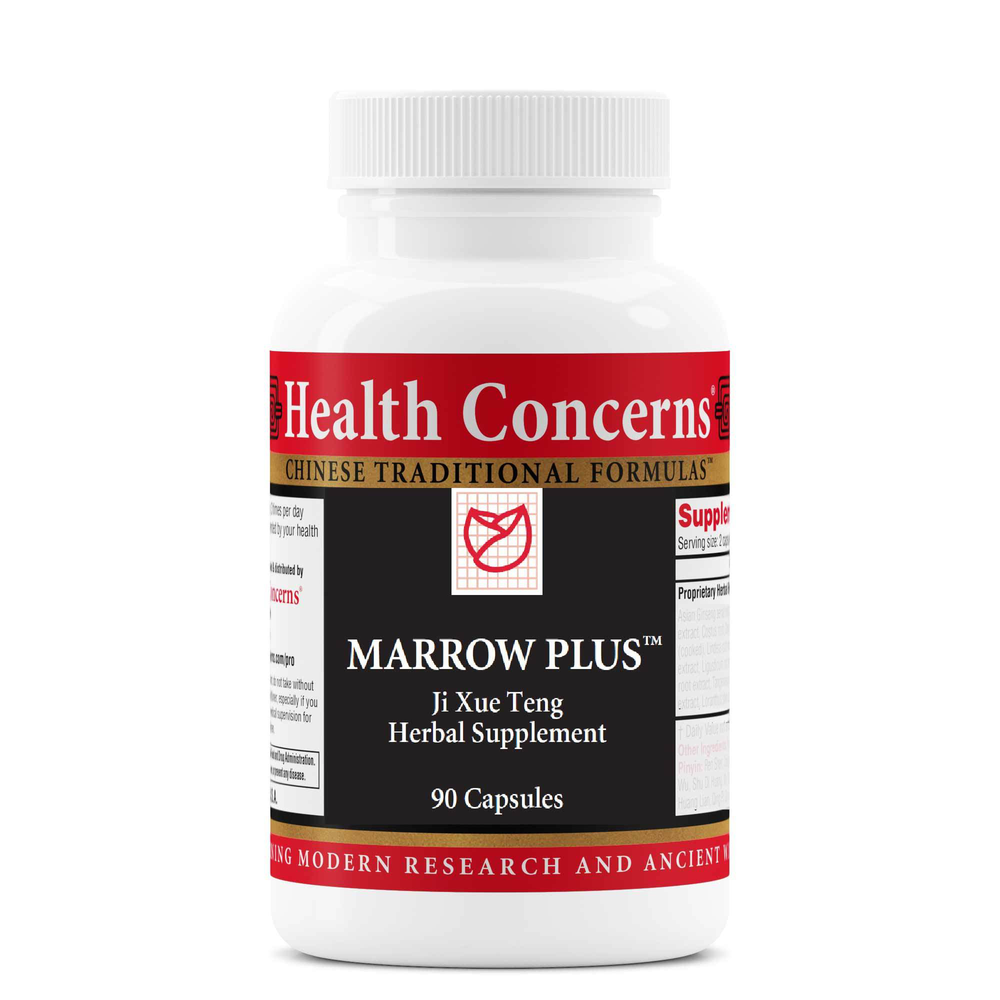 SKU: HE2-1HM125090
Marrow Plus is a Chinese herbal formula that vitalizes and tonifies qi and blood.
Suggested Use:
Take three capsules, 2 times per day between meals, or as recommended by your health care practitioner.
Serving size: 3 capsules
Amount Per Serving
Proprietary Herbal Blend ... 1,950 mg
Spatholobus stem extract (jie xue teng), Fo-Ti root (he shou wu), Chinese Salvia root extract (dan shen), Codonopsis root extract (huang qi), Astragalus root extract , Lycium fruit, Dong Quai root, Rehmannia root (raw) extract, Sacred Lotus seed extract, Tangerine peel extract, Jujube fruit extract, Hawthorn fruit.
Other Ingredients: Hypromellose (vegetable cellulose), rice bran.
Notice: As with any dietary supplement, do not take without first consulting your health care practitioner, especially if you are pregnant, nursing, or are under medical supervision for any reason. Keep out of reach of children.