Metal-X-Synergy
Designs for Health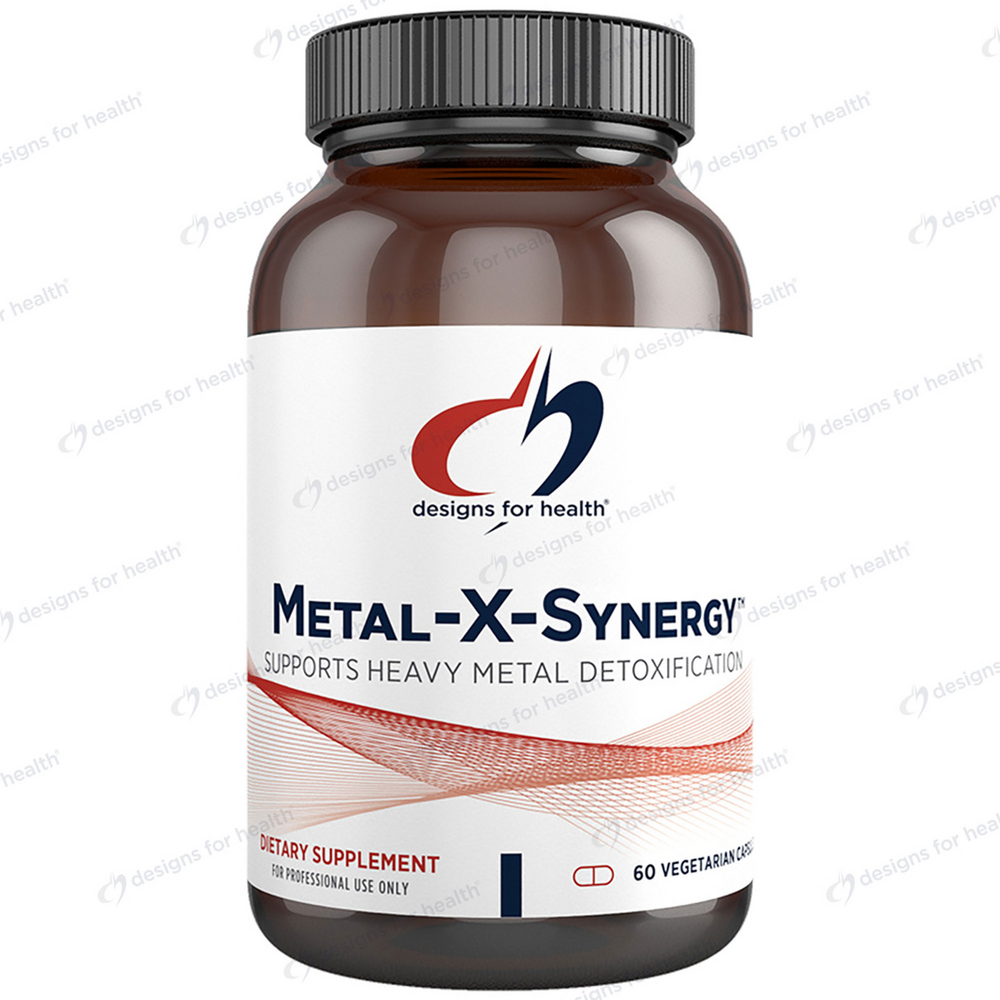 SKU: DFH-MXS090
Metal-X-Synergy™ is a natural formula designed to support the body's natural clearance of toxic metals, including aluminum, arsenic, cadmium, lead, and mercury, without many of the common side effects found with the use of harsh synthetic chelating agents. The array of ingredients in Metal-X-Synergy™ work together to decrease the total heavy metal burden through supporting the body's natural detoxification and clearance processes and antioxidant defense.


Suggested Use:
As a dietary supplement, take six capsules per day with meals, or as directed by your health care practitioner (divided doses recommended).
Serving Size: Six Capsules
Amount Per Serving
Total Carbohydrate ... 2g
Dietary Fiber ... 1g
Sodium ... 120mg
Potassium ... 130mg
Modified Citrus Pectin ... 1.5g
(PectaSol-C®)
N-Acetyl-L-Cysteine ... 900mg
Modified Alignate Complex ... 750mg
(Algimate®)
Organic Chlorella ... 750mg
(broken cell wall) (Chlorella regularis)(whole plant)
Garlic Powder ... 250mg
(Allium sativum)(bulb)
L-Glutathione ... 200mg
(reduced)
R-Lipoic Acid ... 100mg
(Bio-Enhanced® RLA)

Other Ingredients: Cellulose (capsule), vegetable stearate, silicon dioxide.


PectaSol-C® and Algimate® are registered trademarks of EcoNugenics, Inc
NOTE: STORE IN A COOL DRY PLACE. KEEP OUT OF REACH OF CHILDREN.