S-Acetyl Glutathione Synergy
Designs for Health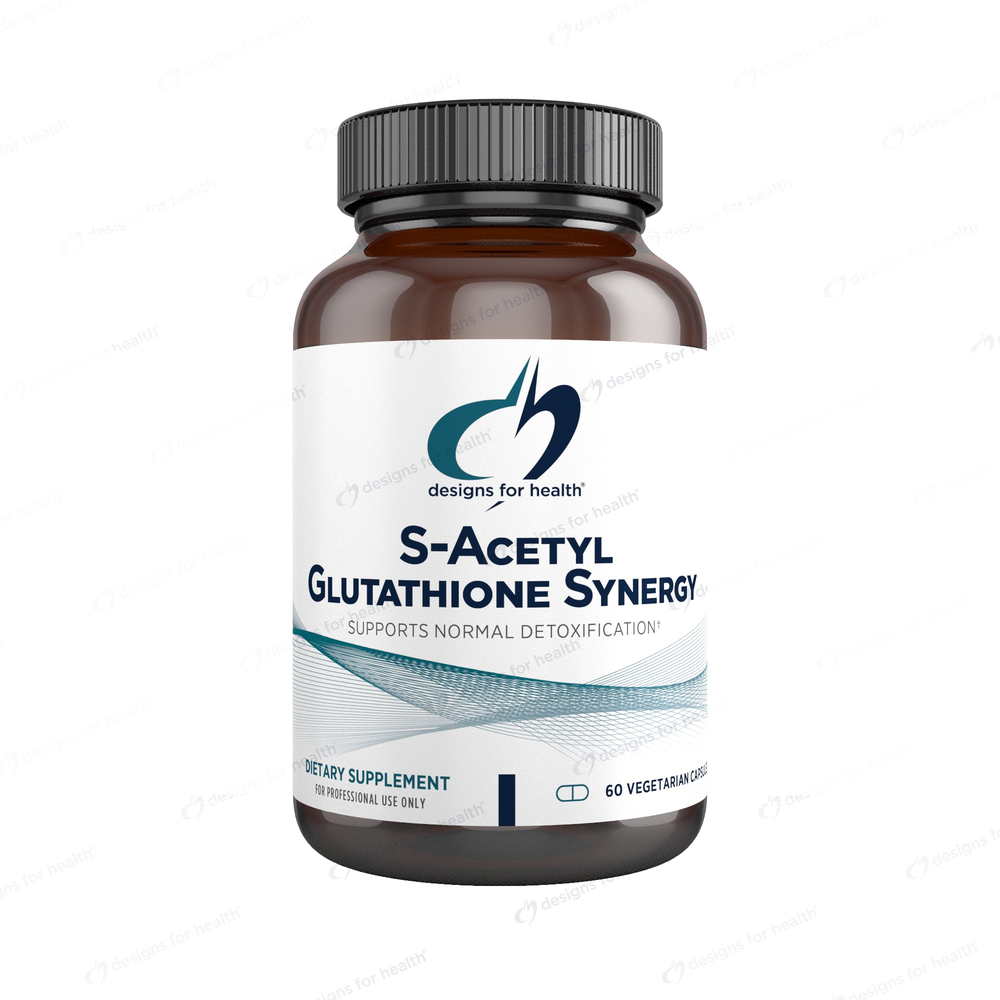 SKU: DFH-SAG060
S-Acetyl Glutathione (S-A-GSH) is a unique form of glutathione, one of the most powerful antioxidants naturally produced in the body. It has an acetyl group (COCH3) attached to the sulfur atom of cysteine in the glutathione molecule. S-A-GSH is well-suited for oral ingestion, because this acetyl group protects glutathione from breaking down in the gastrointestinal tract; once absorbed and inside the cells it is removed, thus leaving the glutathione molecule intact.
This product also includes N-acetyl-cysteine (NAC) and vitamin B6, both of which are important for the production of glutathione.
Made with non-GMO ingredients.
As a dietary supplement, take two capsules per day, or as directed by your health care practitioner.
Serving Size: Two Capsules
Amount Per Serving
Vitamin B-6 ... 10mg
(as Pyridoxal-5-Phosphate)
N-Acetyl-Cysteine ... 1g
(NAC)
S-Acetyl Glutathione ... 200mg
Other Ingredients: Cellulose (capsule), microcrystalline cellulose, vegetable stearate, silicon dioxide.
This product does not contain gluten.
NOTICE
Color, size or shape may appear different between lots.
Store at room temperature.