Milk Thistle 500mg
Priority One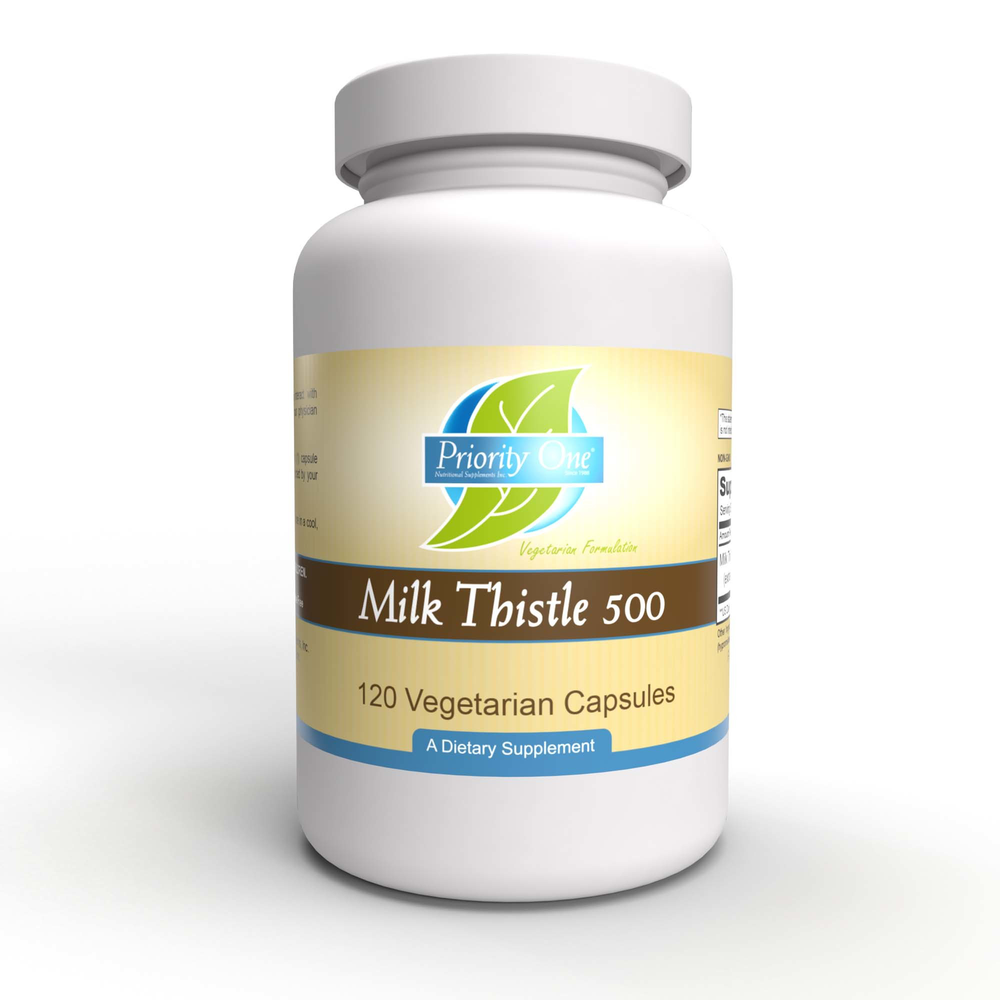 SKU: PR7-1018
NUTRITIONAL BENEFITS
A high potency Milk Thistle extract with an 80% silymarin content. The active components of Milk Thistle are a group of flavonoliganans none as silymarin.
MAY BE HELPFUL FOR
Providing nutritional support to the liver, by having strong antioxidant and anti-inflammatory actions that are nutritive, protective and regenerative.
RECOMMENDATIONS: One (1) capsule three (3) times daily as a dietary supplement, or as directed by your physician.
Serving Size: One (1) Vegetarian Capsule
Amount Per Serving
Milk Thistle Extract ...500mg**
(Silymarin 80%)
** No US Daily Value established.
Contains:
Rice Powder
Supplemental Facts:
This product is encapsulated in a vegetarian capsule.
Contains no preservatives.
KEEP CONTAINER TIGHTLY CLOSED.
STORE IN A COOL, DRY TEMPERATURE.

KEEP OUT OF REACH OF CHILDREN.
Milk Thistle may interact with some medications, consult your physician before using this product.