Milk Thistle SE
Nature's Way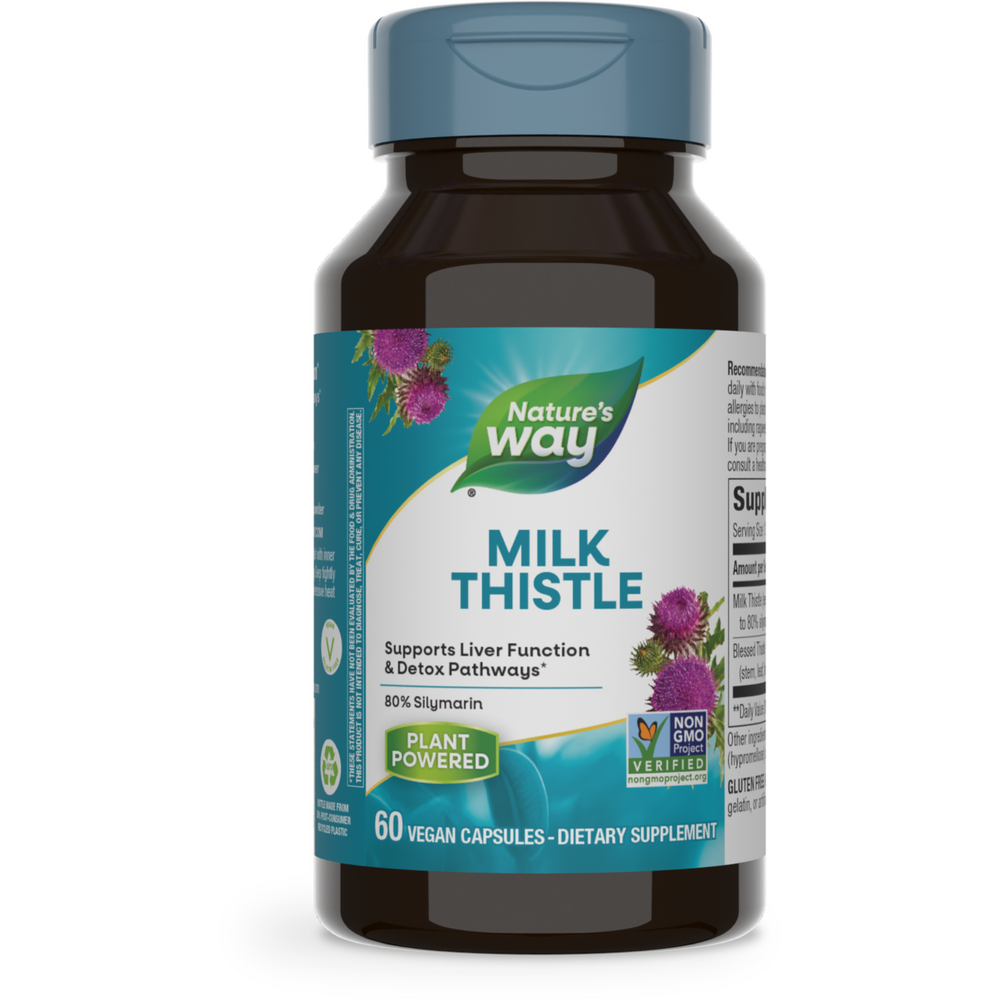 SKU: NW-62400
Milk Thistle extract is standardized to 80% silymarin. Silymarin is the key constituent that exerts a protective effect against substances potentially harmful to the liver.
Natures Way Standardized Milk Thistle extract is a technically advanced herbal product. Standardization assures specific measurable levels of important compounds that provide beneficial activity in the body.
Take 1 capsule three times daily with food or water.
Serving Size: 1 VCap Amount/Serving %DV
Blessed Thistle (stem, leaf, flower) 180mg *
Milk Thistle extract (seed) 80% silymarin 175mg *