Modified Citrus Pectin Pwd
Allergy Research Group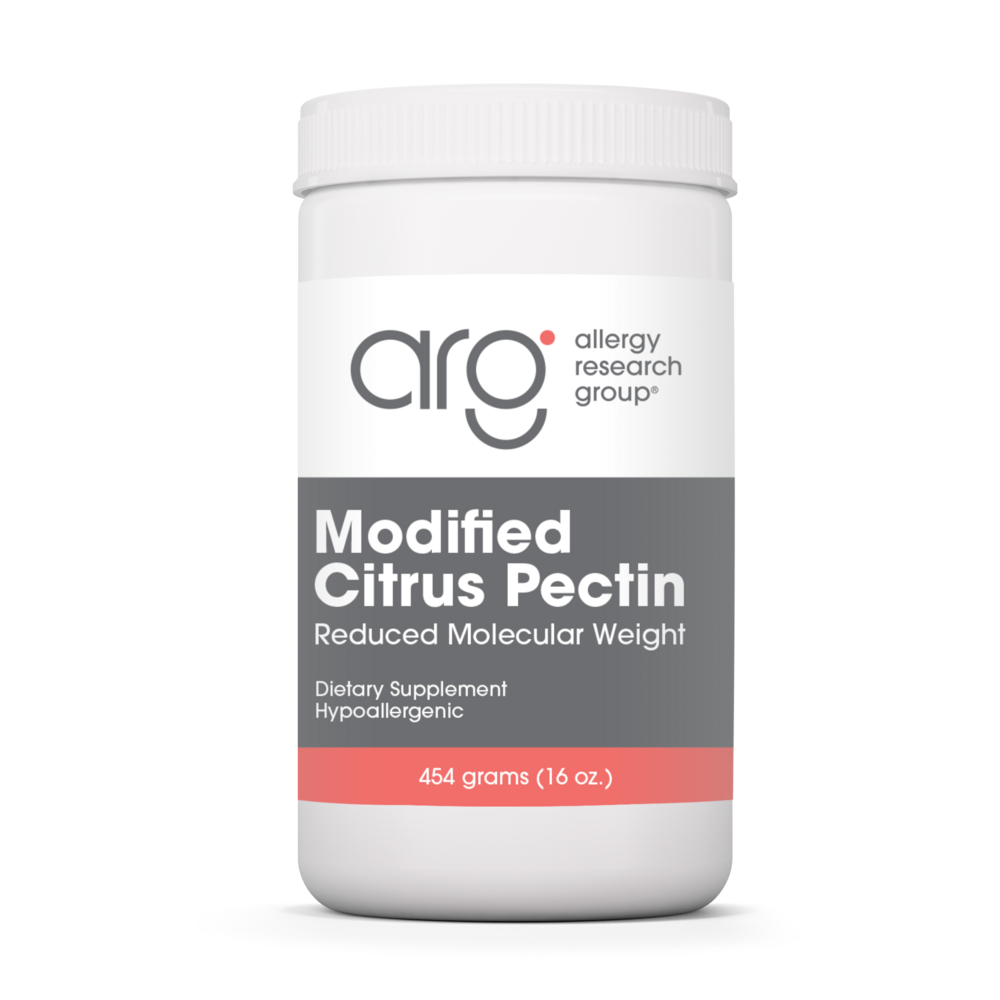 SKU: ARG-71990
Modified citrus pectin is prepared by a proprietary process, which reduces the molecular weight of the pectin molecule. Average molecular weight: 98kD. Methoxylation: not more than 5%.

Suggested Use:
As a dietary supplement, 5 to 15 grams daily; dissolve one rounded teaspoon (approx. 5 g) of powder in water, juice or other liquid and drink one to three times daily, or as directed by a healthcare practitioner.
Serving Size: 1 Teaspoon (5 g)
Amount Per Serving
Calories ... 20
Total Carbohydrates ... 5 g
Dietary Fiber ... 3.75 g
Total Sugars ... 500 mg
Sodium … 300mg
Potassium … 10mg
Modified Citrus Pectin ... 5 g
Total Polysaccharides … 3.5g
Galacturonic Acid … 2.75g
This nutrient is of the highest quality and purity obtainable, and does not contain preservatives, diluents, or artificial additive.

Those on a sodium-restricted diet should consult their healthcare
practitioner before use.
Keep in a cool, dry place, tightly capped.