Mr. Happy Better with Age
Mr. Happy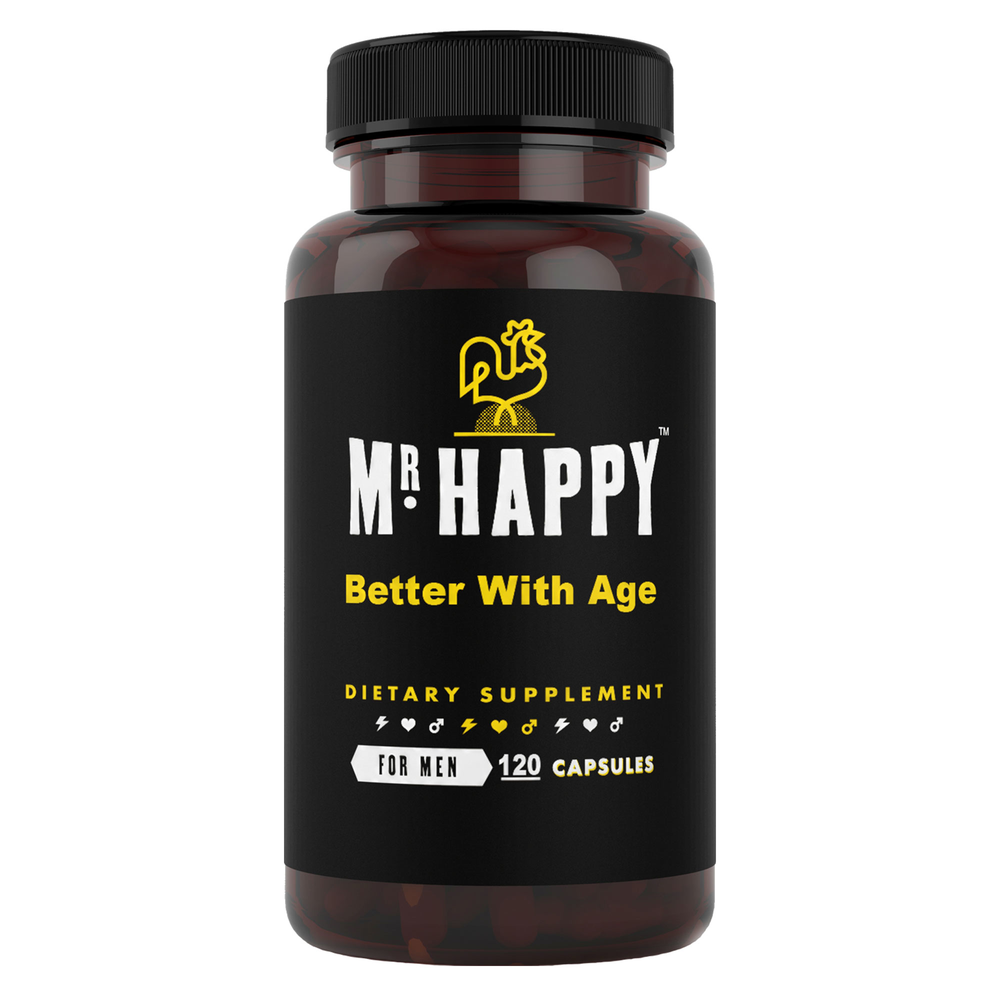 SKU: MRH711-1027
Better with Age is a synergistic blend of nutrients and botanicals designed to help men maintain and even improve their general health as they age, and to continue to perform optimally. This formula supports brain health and function, increases energy levels, and improves mitochondrial function.


Suggested Use:
As a dietary supplement, take four capsules per day, or as directed by your health care practitioner


Serving Size: 4 Capsules

Amount Per Serving
Vitamin D3 (2000 IU) … 50mcg
Vitamin K2 … 150mcg
(menaquinone-7)
Mr. Happy Better With Age™ Proprietary Blend … 1,703mg
Acetyl-L-Carinitine HCI, Cordyceps Mycelium, Lion's Mane Mycelium, Ashwaghanda (KSM-66), Black Cohosh Root Extract (2.5% total triterpene glycosides), Bacopa Leaf Extract (20% bacosides), Boron (from boroganic glycine) and Huperzine A (from Toothed Club Moss Herb)

Other Ingredients: Capsule (cellulose and water), vegetable stearate and silica.


Store at room temperature. Keep out of reach of children.