Mr. Happy Prostate Support
Mr. Happy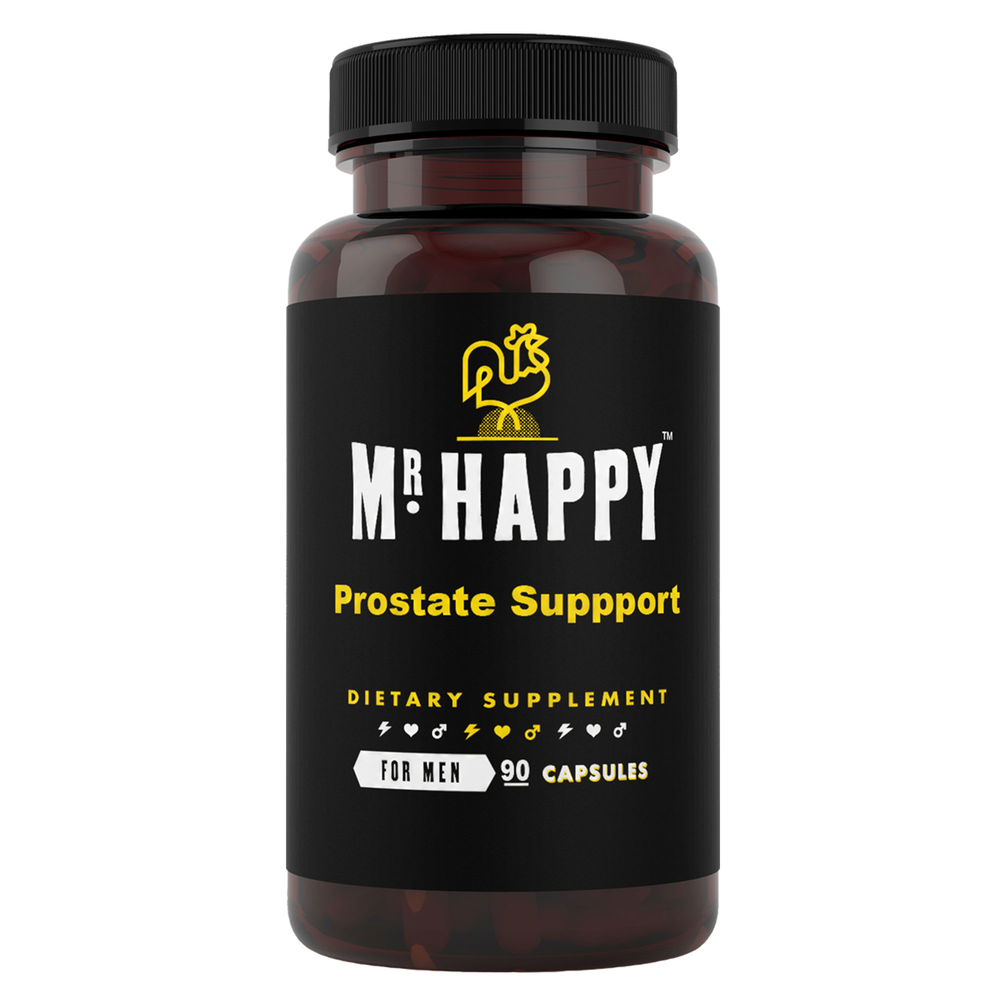 SKU: MRH711-1026
The prostate gland is mostly glandular and part muscle and tends to tighten, become inflamed and grow abnormally, leading to urinary problems as men age. Dr. Geo Espinosa carefully formulated Mr. Happy Prostate Formula, a unique blend of herbs and vitamin D3 to improve prostate health and urinary flow. This formula's ingredients have potent anti-oxidant, anti-inflammatory, and anti-spasmodic properties, improving prostate function and allow for improved urine flow.
Mr. Happy Prostate Formula consists of a synergetic blend of botanicals, including cranberry extract, rye pollen extract (Graminex), quercetin curcumin, ginger extract, Chinese skullcap, and vitamin D3.


Suggested Use:
As a dietary supplement, take three capsules per day, or as directed by your health care practitioner.


Serving Size: 3 Capsules

Amount Per Serving
Vitamin D3 (2,000IU) … 50mcg
Mr. Happy Prostate Support™ … 306mg
Proprietary Blend: Cranberry Fruit Extrat, Rye Flower Pollen Extract (Graminex G63), Quercetin Dihydrate, Turmeric Root Extract (Curcumin C3 Complex), Reishi Mushroom Mycelium, Ginger Root Extract (5% gingerols), Chinese Skullcap Root Extract (30% baicalin)

Other Ingredients: Vegetable Capsule (cellulose and water), rice flour and calcium silicate.


Store at room temperature. Keep out of reach of children.