Mr. Happy XYVGGR
Mr. Happy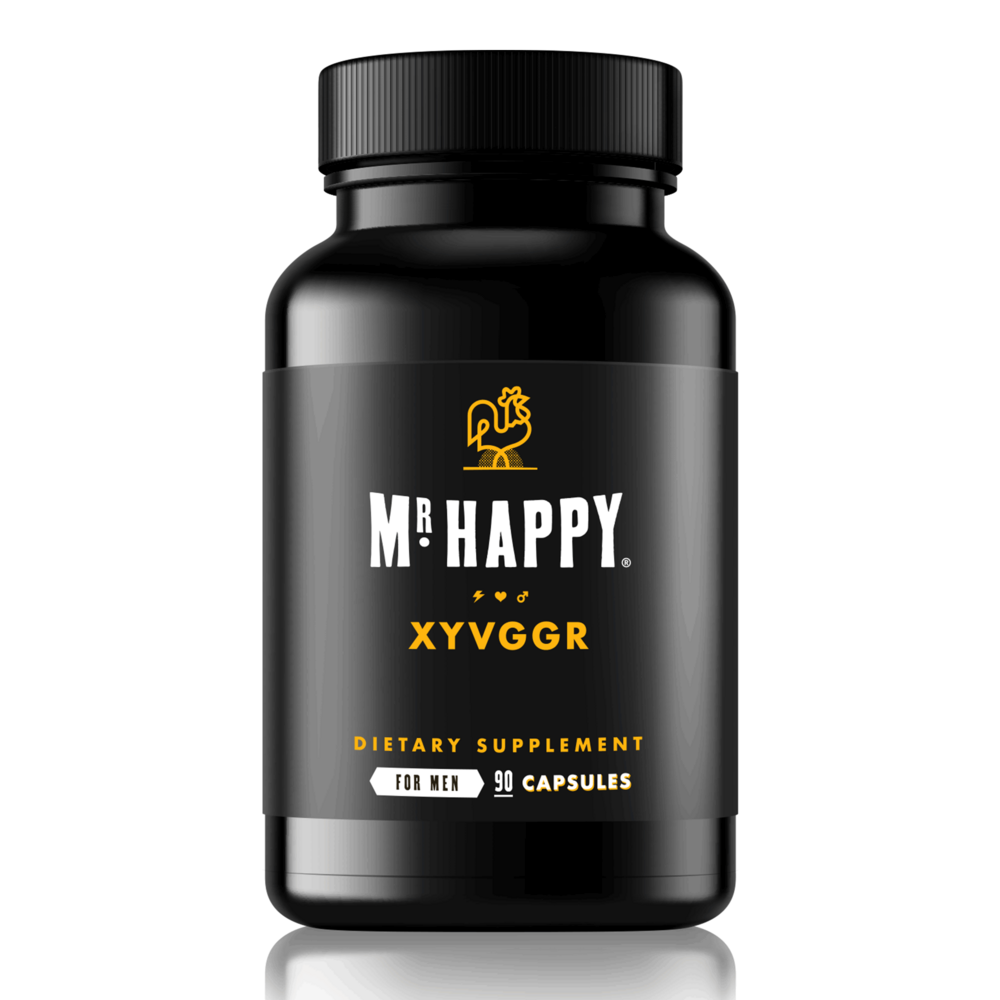 SKU: MRH711-1021
Pronounced "XY vigor" or "male vigor," XYVGGR is designed by Dr. Geo to safely, naturally, and effectively reinvigorate male sexual health, and to enhance sexual arousal, performance, and satisfaction. This is accomplished through a combination of botanicals that deliver a balanced, long-term approach to sexual health and performance by:
*Supporting penile smooth muscle relaxation and engorgement
*Optimizing erectile and endothelial function
*Ensuring peak stamina and a firm, long-lasting erection
*Modulating libido-busting stress hormones
*Delivering potent antioxidant support


Suggested Use:
As a dietary supplement, take four capsules per day in divided doses, or as directed by your health care practitioner.


Serving Size: 4 capsules

Amount Per Serving
XYVGGR® Proprietary Blend … 3200 mg
L-Citrulline (Kyowa Quality*)
Ashwaghanda (KSM-66*) (root)
Trans Resveratrol [Polygonum cuspidatum (root)]
Pomegranate Extract (Punica granatum)(seed & rind)
[standardized to contain 40% ellagic acid]

Other Ingredients: Vegetable capsule (cellulose and water), silicon dioxide.


Store at room temperature. Keep out of reach of children.