Mucosagen
Ortho Molecular Products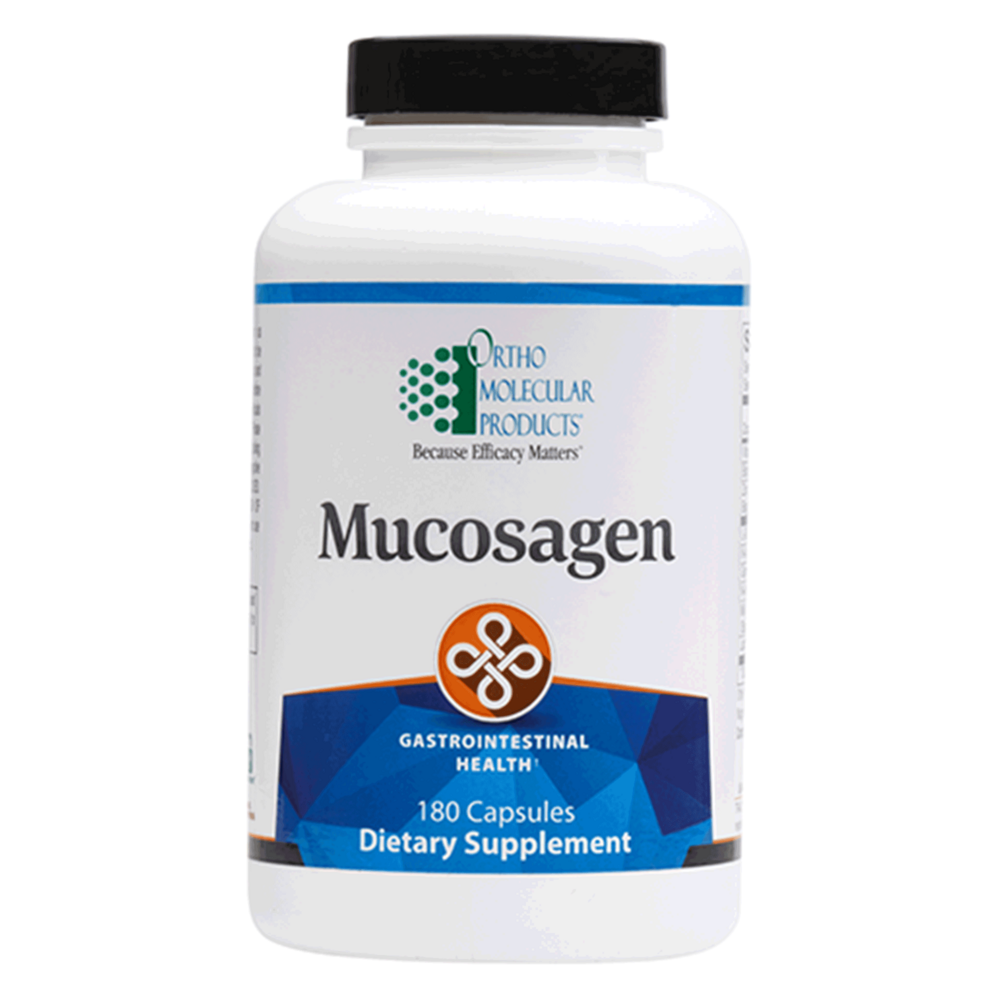 SKU: OHM-547180
Mucosagen
Mucosagen is a comprehensive formula designed to help support the gastrointestinal mucosal barrier health and boost detoxification pathways.*
2 capsules three times per day or as recommended by your health care professional.
Serving Size: 2 Capsules
Amount Per Serving
Vitamin A
(from 2,000 IU as Palmitate)
600 mcg
Biotin
250 mcg
Zinc
(as TRAACS® Zinc Bisglycinate Chelate)
5 mg
L-Glutamine USP
750 mg
N-Acetyl-L-Cysteine USP
150 mg
Gamma Oryzanol
100 mg
N-Acetyl-D-Glucosamine
100 mg
Milk Thistle Seed Extract
(Standardized to contain 80% Silymarin)
60 mg
Lactoferrin (as Bioferrin®)
25 mg
Other Ingredients
Natural Vegetable Capsules, Stearic Acid, Magnesium Stearate, and Silicon Dioxide.
Contains: Dairy and Crustacean Shellfish (Shrimp and Crab).
Does Not Contain
Gluten, corn, yeast, artificial colors and flavors.
If you are pregnant or nursing, consult your physician before taking this product.