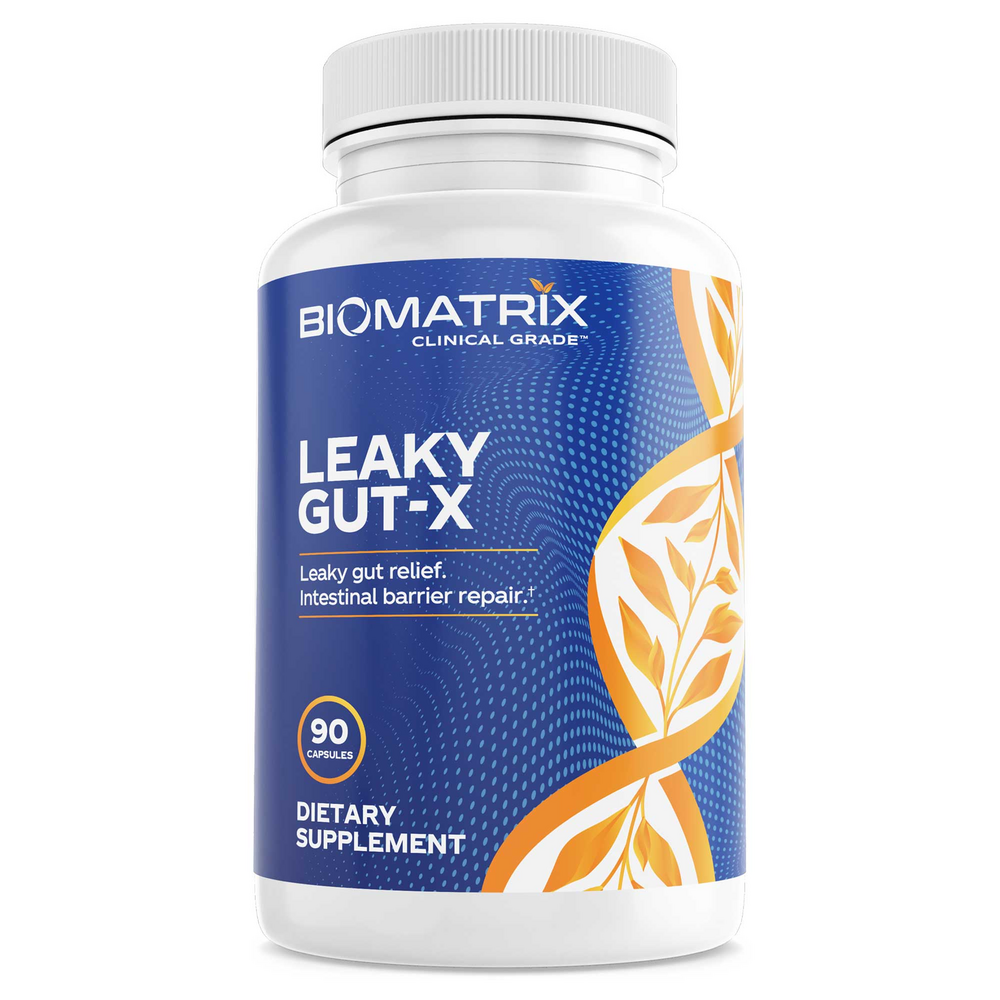 SKU: BMX-51101
Support Mucosa contains a blend of ingredients that assist in promoting a normal inflammatory response and supporting healthy tissue. It is ideal for those with chronic digestive disorders and health problems, which occur when the small intestine becomes inflamed and excessively permeable due to leaky gut syndrome, chemical exposure, yeast overgrowth, allergies, illness and more.
When the lining of the gut becomes compromised, nutrients cannot pass through the intestinal wall into the bloodstream. Conversely, undesirable substances can easily penetrate. Providing nourishment to repair the mucosal barrier reduces inflammation and restores tissue damage to revive healthy form and function. Support Mucosa contains soothing ingredients that coat the intestinal wall, assist with the production of healthy mucosa, assist in reducing digestives tress and overload on the liver.
Nourishes and supports the intestine's mucosal lining.
Promotes mucus production.
Supports mucosal integrity against leaky gut.
Reduces inflammation in the GI tract.
Supports healthy levels of epitheliea cells and secretory IgA.
Helps to improve nutrient absorption of micronutrients and macronutrients.
Contains ingredients which support the mucosal surfaces in the GI tract.
L-glutamine to promote tissue integrity and suppress inflammation.
Designed to address a broad array of GI concerns including inflammation and tissue health.
MSM, bromelain, quercetin, N-Acetyl-D-Glucosamine and gamma oryzanol support the gut mucosa's ability to thrive.
Suggested Use:
As a dietary supplement, take 3 capsules, twice daily, 15 minutes before breakfast and lunch.
Serving Size: 3 Capsules
Amount Per Serving
Biotin ... 1,000 mcg
L-Glutamine ... 425 mg
Quercetin Dihydrate ... 340 mg
(from Sophora japonica Bud)
Cat's Claw Bark Extract (4:1) ... 300 mg
Sunflower Seed Lecithin ... 300 mg
(standardized to 20% Phosphatidylcholine)
MSM ... 160 mg
(MethylSulfonylMethane)
Hawthorn Leaf Extract ... 100 mg
(Standardized to contain 1.8% Vitexin-2-Rhamnoside)
Milk Thistle Seed Extract ... 100 mg
(Standardized to contain 80% Silymarin)
Siberian Ginseng Root Extract ... 100 mg
(Standardized to contain 0.8% Eleutherosides)
Turmeric Root Extract ... 100 mg
(Curcuma longa, standardized to contain 95% Curcuminoids)
Bromelain ... 85 mg
(2,400 GDU/g) (from pineapple stem)
Gamma Oryzanol ... 85 mg
Other Ingredients: Hypromellose (Vegetable Capsule), Microcrystalline Cellulose, Silicon Dioxide, Magnesium Stearate (Vegetable)
This product is formulated to be free of allergens derived from gluten, yeast, artificial colors and flavors.
Warning: For more specific recommendations, or if you are nursing or pregnant, please consult your health professional. Store in a cool, dry place. Keep out of reach of children. This product was sealed for your protection. Do not use if outer or inner neck seals are damaged or missing.