Multi-Element Buffered C Pwd
Klaire Labs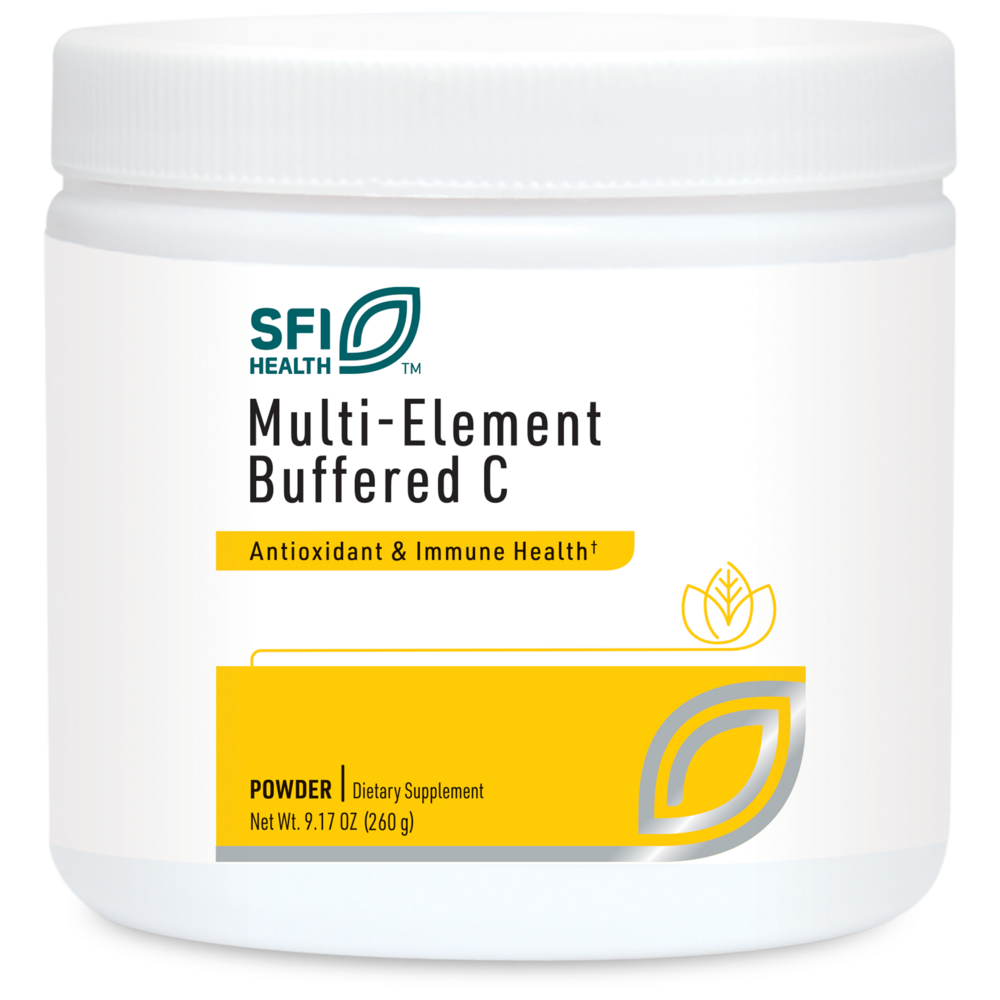 SKU: KL-V12026
Vitamin C is important for immune function and antioxidant protection, as well as collagen and connective tissue production. Multi-Element Buffered C adds calcium, magnesium, and potassium to ascorbic acid to create a buffered product that is gentle on the stomach. This formulation includes zinc, manganese, and copper in well-utilized forms. Quercetin, a potent bioflavonoid, and reduced L-glutathione, an antioxidant, are included to potentiate the function of vitamin C.
Take 1 heaping Teaspoon daily mixed with water, juice, or food, or as directed by a healthcare professional.
Serving Size: 1 Heaping Teaspoon (3.8 grams)
Amount Per Serving
Vitamin C ... 2, 600 mg
(as L-ascorbic acid, calcium ascorbate, magnesium ascorbate, and potassium ascorbate)
Calcium ... 175 mg
(as calcium carbonate and calcium ascorbate)
Calcium ... 120 mg
(as calcium carbonate and calcium ascorbate)
Zinc ... 15 mg
(as zinc citrate)
Copper ... 1 mg
(as copper bisglycinate chelate‡)
Manganese ... 2.5 mg
(as manganese bisglycinate chelate‡)
Potassium ... 40 mg
(as potassium ascorbate)
Quercetin ... 130 mg
(as quercetin dihydrate) (derived from Japanese pagoda tree (Sophora japonica) flower extract)
Reduced L-Glutathione ... 26 mg
Other Ingredients: None.
‡Albion® Laboratories.

Does Not Contain Yeast
Caution: If you are pregnant, nursing, have a medical condition, or taking prescription drugs, consult your healthcare professional before using this product. Keep out of reach of children.